You all probably have a great recipe for pumpkin bread already.  Am I right?  Well, I didn't.  You see, I'm not a pumpkin lover, so I never saw the need to make it.  I would occasionally try someone else's and didn't dislike it; it just wasn't my favorite.
Now I have a husband who does like pumpkin.  So, I've tried to find various recipes in which I can use it.  He specifically asked for pumpkin bread, so I searched for what I hoped would be a good recipe.  Well, it appears I found one.  And I didn't even have to look that hard.
Did you know you can make your own pumpkin spice?  Here's the "recipe".
1 t. ground cinnamon
1/4 t. ground nutmeg
1/4 t. ground ginger
1/8 t. ground cloves
I made up a good sized batch and store it in an old spice container I had.   I even made a cute label for it.  🎃
If you need a nice container, try AllSpice.  They sell spice bottles for a good price!!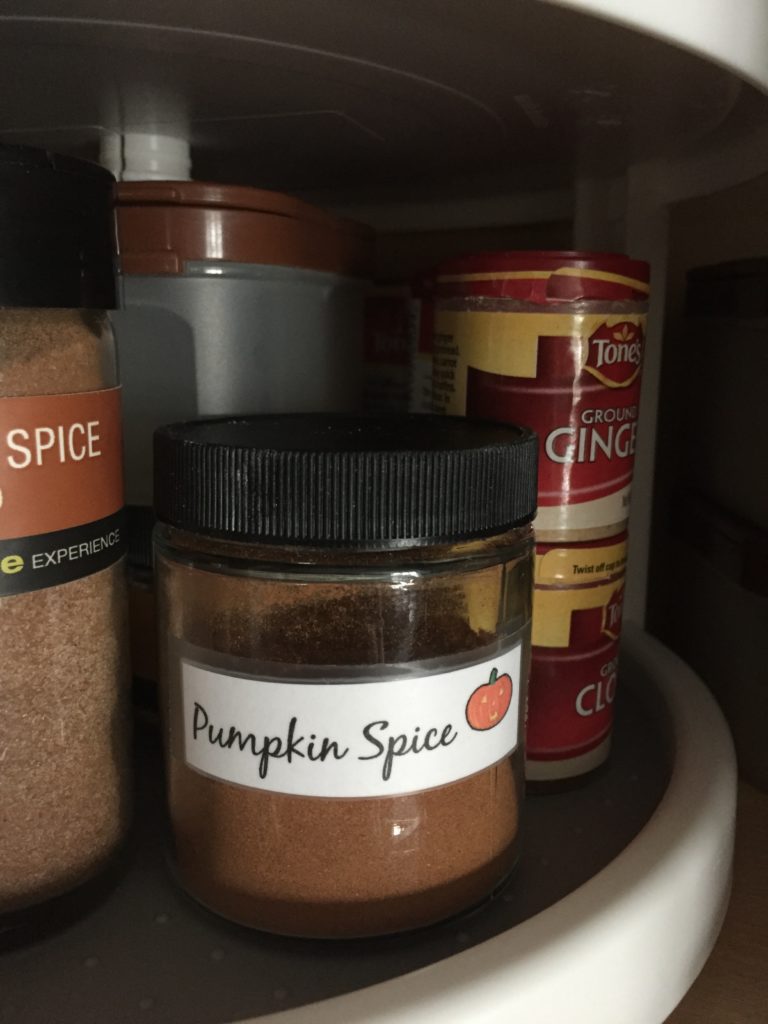 If you have a favorite pumpkin bread recipe, please share.  I'm always open to finding an even better recipe!!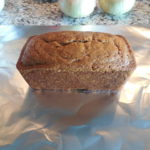 Pumpkin Bread
This is a very moist bread and freezes well. You can spice it up as much (or as little) as you like.
Ingredients
1/2

c.

granulated sugar

1/2

c.

brown sugar

(dark or light)

1 c. plus 1 1/2

T.

all purpose flour

(note: 1/2 T. = 1 1/2 t.)

3/4

t.

baking soda

1/2

t.

baking powder

1/2

t.

cinnamon

(add more if you like it spicier)

1/2

t.

pumpkin spice

(add more if you like it spicier)

1

large

egg

3/4

c.

pumpkin puree

1/3

c.

oil

1/3

c.

water
Instructions
In a large bowl, combine both sugars, flour, baking soda, baking powder, salt and spices.

In another bowl, combine egg, pumpkin puree, oil and water.

Add wet ingredients to dry ingredients and mix until combined.

Grease one 9x4 loaf pan and pour the batter into it. (You can also use two mini-loaf pans.)

Bake at 350 for about 45-60 minutes (I baked two mini-loaf pans for 39 minutes), or until a toothpick inserted in the middle comes out clean.

Let cool for about 5 minutes.

Take out of the pan and wrap the loaf (loaves) in aluminum foil. (This is what makes it so moist.)
Recipe Notes
Recipe from Kitchen Nostalgia (kitchennostalgia.com)
www.retiredintrovert.com