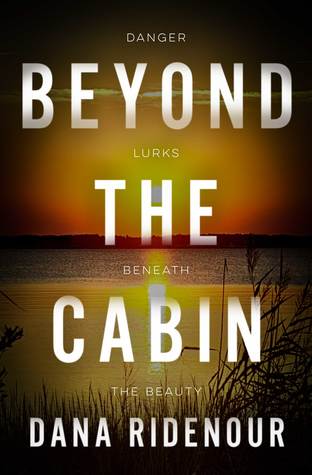 Book Review – Beyond the Cabin by Dana Ridenour
My husband Tim has a friend from college who worked for the FBI, as did his wife. When she began writing novels, Tim decided he'd like to read what she wrote. I got him this book for Christmas last year. And I ended up reading it before he did!!  If you like David Baldacci books, you'll like this one.
Genre: Mystery/Thriller/Suspense
Publication Date: June 13, 2017
Length: 352 pages in paperback
Goodreads Rating: 4.17 (as of July 20, 2018)
Synopsis:
Lexie Montgomery is an undercover FBI agent who's taken on a new assignment – determine why the Earth Liberation Front, a domestic terrorist group, is operating in the South Carolina Low Country. She takes on a new identity and attempts to blend into the town, all the while learning more about the people and the environment. When she begins suspecting something funny is happening with a plane that keeps flying over and landing on a nearby island, her FBI peers are quick to dismiss it as irrelevant. But she persists and finds out more than she bargained for.
This is her second Lexie Montgomery book, but the author emphasizes you can read them independently.
My rating and recommendation:
I gave this book a 4 on Goodreads. It was easy to read, the characters seemed real and the story kept me coming back for more. Unlike one recent book I read, the dialog was easy to follow as were the situations the characters found themselves in.
This book had just enough technical information in it to make it understandable without going overboard. When I read, I'm not reading to learn technical details about guns or other weapons. That rarely affects the storyline, for me anyway.
I highly recommend this book and I've already downloaded her first book – Behind the Mask – to my Nook.
Buying options:
Amazon – Kindle, Kindle Unlimited, Paperback
Barnes and Noble – Paperback