Not long ago, Tim and I were going through the cabinets in our bar and had to decide what we wanted to do with the set of china that was passed down to him from his grandma and mom.
As we were inventorying what we had so we could buy quilted storage containers for the china, we wondered if we'd ever use it. It's actually a pattern I like and it would go great with our decor, as it's white, black and gray. And I like the design too.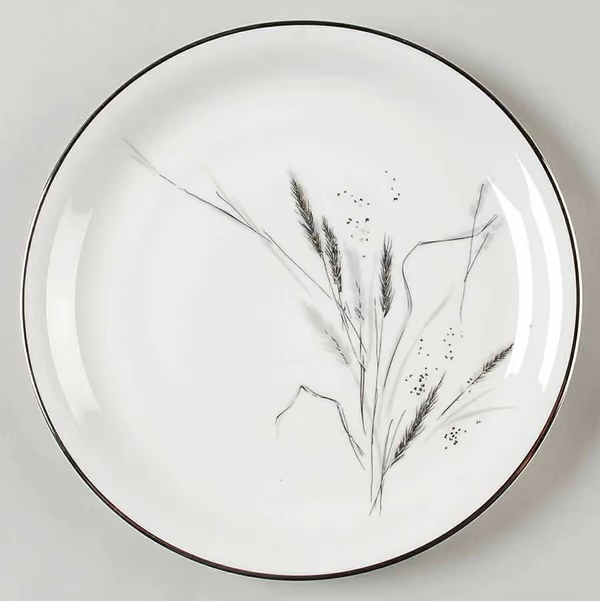 As part of the inventorying process, I noted which pieces were chipped or missing. I found the pattern at Replacements.com and was able to replace them at a reasonable price. If we're going to keep it, we might as well have a complete, usable set, right?
We talked about when we might use it. Clearly, we'd have to consciously decide to use it as opposed to waiting for the "right" occasion. We haven't talked about it yet, but maybe we'll use it this year for Thanksgiving. What are we waiting for?
More china
We also have a set of Spode Christmas Tree that's used at Christmas time. We actually use it as our everyday dishes in December, so they are getting used despite the fact they are only appropriate one month of the year. We also have cute serving pieces to go with the place settings.
Further complicating this, I have a set of china from my first marriage. Until we moved, it was stored in a china cabinet in my living room. I used it once when I had more people coming over for Mother's Day than I had place settings of my everyday dishes. It was fun using it and I remember thinking, I need to use these dishes more often!!
When we moved, I put it in quilted storage and packed it away. (Today, the china cabinet is used for Tim's sports memorabilia. One of the compromises you make when you get married and move into a new house.)
I love my china too. I'm not usually into the color blue but I loved other aspects of this pattern when I picked it out. I liked that the pattern extended a little bit into the plate. And I liked the grays mixed in with the blue. I also picked out blue goblets to go with it. (Not sure about that choice!!)
Later, however, I decided I wanted different stemware, so I have a set of Mikasa glasses – water, wine, and flutes. Unlike the china, I actually use the stemware for special occasions, especially the flutes.
What's happening these days?
Brides today are not registering for china. They register at Target. Why have we become less formal? I wrote about how we've become more casual in general in a prior post.
People don't have dining rooms, let alone dining tables. And we want fast and easy. So wedding registries, if they include any dinnerware at all, include more casual options.
I always thought I shouldn't put my china in the dishwasher, but I've read that china made since the 1970s is fine for the dishwasher. Guess I can't use that excuse reason for keeping the china in the tubs downstairs.
I don't know if that would apply to the set Tim has, however. But you know what? What's the big deal about washing dishes by hand once in a while?
For those that are registering for china today (about 45-50% of couples, according to an article from the Washington Post that's no longer available to link to, and higher than I expected), here are a couple of the popular patterns they're choosing. As you can see, they are very plain, often described as "classic".
I guess that's true, but I prefer our two patterns. They aren't colorful but they're more interesting than these two.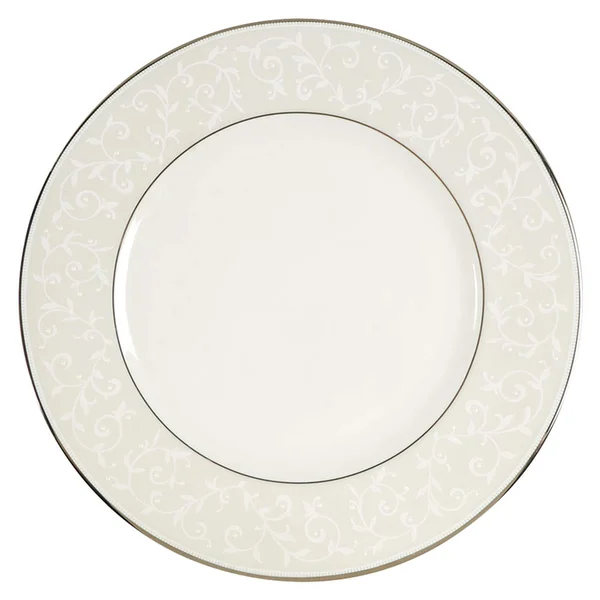 Do you use your good china?
So, back to the original question – do you use your good china? Do you even have good china? Do you have multiple sets of china, probably your own and then something you inherited? What should we be doing with it?
This isn't just something we'll deal with today. As noted in my sentimental post, I doubt there will be anyone who'll care about my possessions when I'm gone. So what will happen to our china?
Maybe we'll end up selling it to a place like Replacements.com when we reach the point where we know we no longer want it. I'm realistic enough to realize it won't have a lot of value. But then we won't be selling it for the money. We're talking about finding a new home for it.
Who knows? Like a lot of things, maybe china will become "cool" again and everyone will be scrambling for these treasures!!
I'm going to make sure we use our china over the next year. We don't entertain that much but we'll have opportunities if I don't quickly dismiss them. I can't let a little laziness keep me from enjoying something so beautiful, right? Dig yours out and use it too.