If you follow my Retired Introvert Facebook page, you know that I recently lost a good friend. It was sudden and unforeseen. And it's hurt. A lot.
I went to her funeral at which a few people stood up and talked about her. They had nothing but great things to say, which wasn't at all surprising. But there was something missing. There were hundreds of pictures posted at both the visitation and the funeral and all were pretty current. Her obituary didn't include anything about her life prior to her last year at the University of Iowa. All of that is a great recap of her life, but I knew her before that.
No one asked me to speak at her funeral, which I never expected. I'm not sure I would have said yes if they'd asked. But I've had a few weeks to think about it and decided I need to fill in some of those missing pieces. Even if no one else hears it.
So, this is what I would have said if I'd been asked to speak at her funeral.
I met Sherri when I was 16 years old. We became friends after I moved to a new town right before my junior year in high school. We taught Sunday School together and spent a lot of time with each other, especially during our senior year.
You would describe Sherri as one of the popular girls but she never acted like it. She was pretty and perky and friendly to everyone. When we had a 50s day at school, she looked cute. I looked like Olive Oil. (Remember her? Popeye's girlfriend?) But it didn't matter.
Our senior year, we had an "open campus", which meant we could leave school during the day. Many times we'd go to Sherri's for lunch and just hang out. I think there were times when we even baked cookies!!
There were four of us that did the most together – me, Sherri, Doreen, and Janie. We had fun going to each others' houses and making meals together. As we began thinking about college, Sherri and I decided to go to the University of Iowa together.
Right before our high school graduation, Sherri, Doreen, and I decided to apply for jobs at a Country Kitchen restaurant. They loved us there. We showed up when we were supposed to and worked hard. The regular customers loved us too.
Sherri's and my parents were married on the exact same day. Who would know that day would forever be in our memories for another reason? We experienced a tornado that night. Sherri and I, as well as her brother Scott and their St. Bernard, took off in her Vega to get to her house. We never made it.
We pulled off the main road only to stop behind a small shopping center. The car rocked, my window was broken and when it was over, there was nothing but rubble in front of us. There was no way we could drive out of there.
We ended up walking to the nearest house, where we stayed for a while and watched the lady there freaking out. Phones were out and we couldn't let anyone know where we were and that we were all right. Eventually, a couple of Sherri's neighbors came by on motorcycles and took us each home.
That summer, we worked in the evenings and spent our days at the Camp Dodge swimming pool. We also went to our college orientation together, spending a night in the Memorial Union. It was a great time full of promise.
In the fall, we took off for the University of Iowa and roomed together with a girl from Sioux Falls. We went a little early so we could go through sorority rush. Every night, we would talk about our day, especially how everyone wanted to know about our tornado experience when they heard where we were from.
We ended up pledging to different sororities. Kind of sad but it was good for us to expand our circle of friends, even though we'd made tons of friends in our dorm.
Sherri and I worked at Country Kitchen again the summer after our freshman year and spent our days again at Camp Dodge. We also hung out with a couple of guy friends, who also worked at night so we didn't get together sometimes until 10:00 or later. Sherri and I were so close they started calling us "Twins".
Sherri was majoring in dental hygiene and I was in business so we didn't see each other much during the school year. But we always had our summers.
After graduation and before Sherri married Ray, we celebrated our new jobs with a crab leg dinner at Red Lobster. It was exciting to see where our futures were heading.
I was one of Sherri's bridesmaids and she was one of mine. In fact, Sherri and Ray set me up with my future husband. And after we got married, we lived just down the street from each other!! What could be more perfect?
Unfortunately, my marriage didn't last. Sherri started having her boys. We didn't have as much in common so we didn't see each other as often. We did always, however, go to our class reunions together and shared birthday greetings.
In the last 15 years or so, we started connecting again. We'd meet for dinner or go to a movie together. We took a card-making class at Archivers. Even if we didn't see each other often, we never ran out of things to talk about. She told me it was the best time of her life.
With COVID and everything, we hadn't seen each other since our last class reunion in 2019. Sherri hosted a pre-reunion gathering at her house for me, Doreen and Janie. In some ways, it was better than the actual reunion.
Just days before her death, I got a Christmas card from her. It included a beautiful picture of Ray and her with their five grandchildren. She'd written a short note and on the side said – Get together in '23!! Oh, how I wish we could do that.
I know Sherri had so many friends who loved her. But I hope she knew how much she meant to me and how important she was in my life. Her love and friendship came just when I needed them the most. It's tough to let go of someone who was so full of life. She will be in my heart forever.
Now, some pictures that I would have shared.
Sherri, Doreen, Janie and me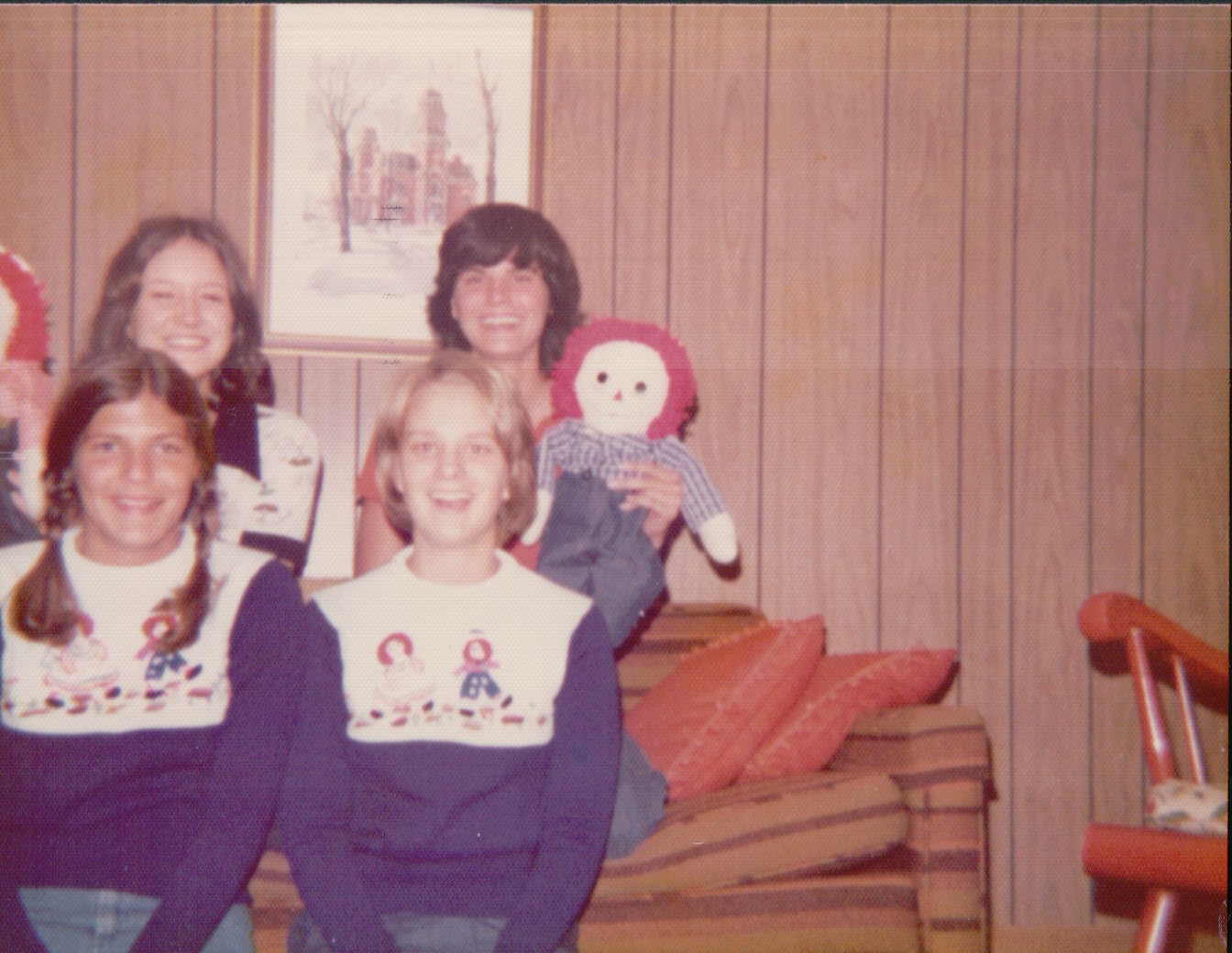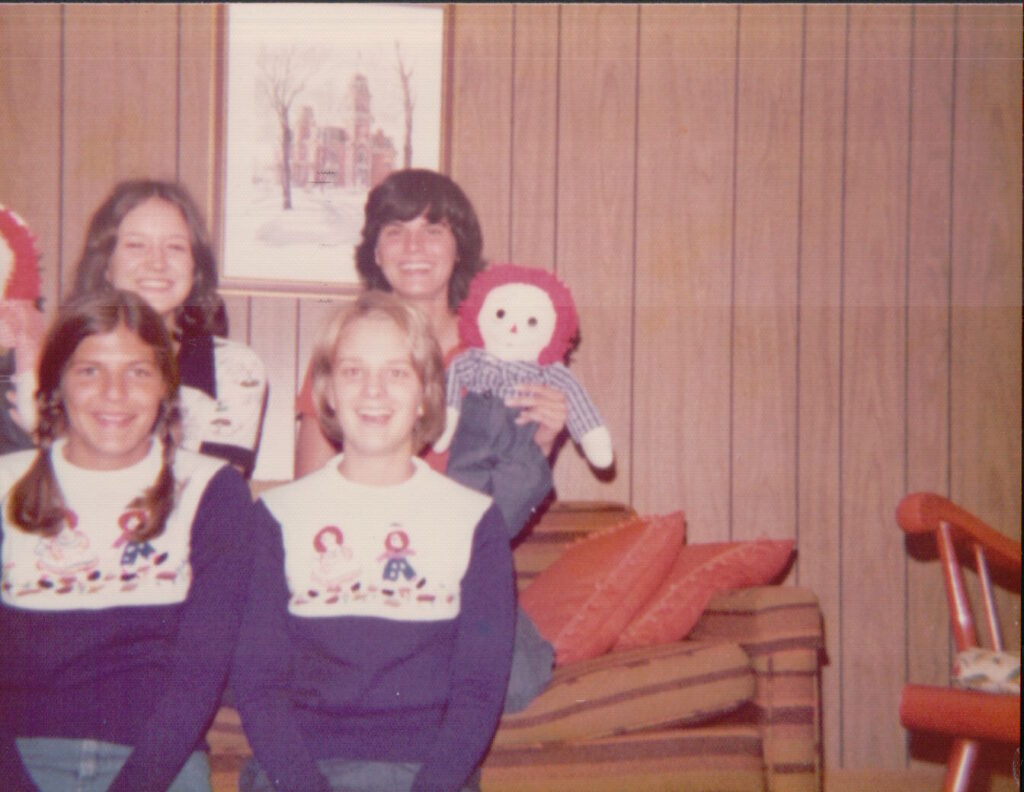 I have to note here, that sadly, our friend Doreen passed away in the summer of 2020 from metastasized melanoma. So it's now just Janie and me.
Freshman year at Iowa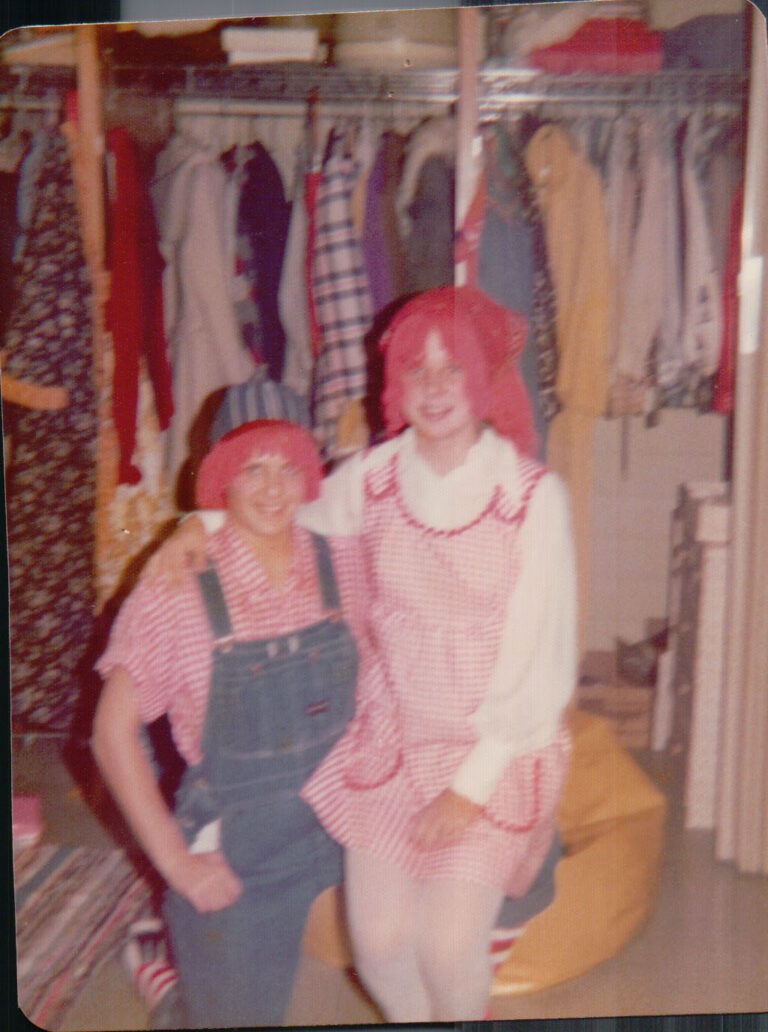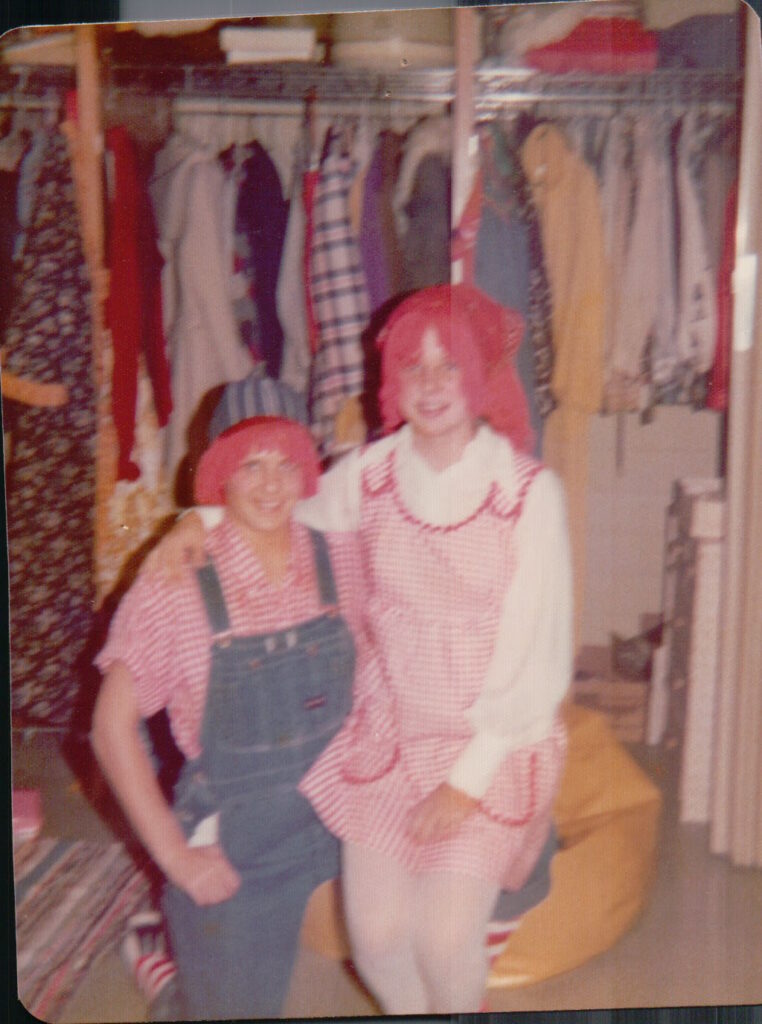 Sherri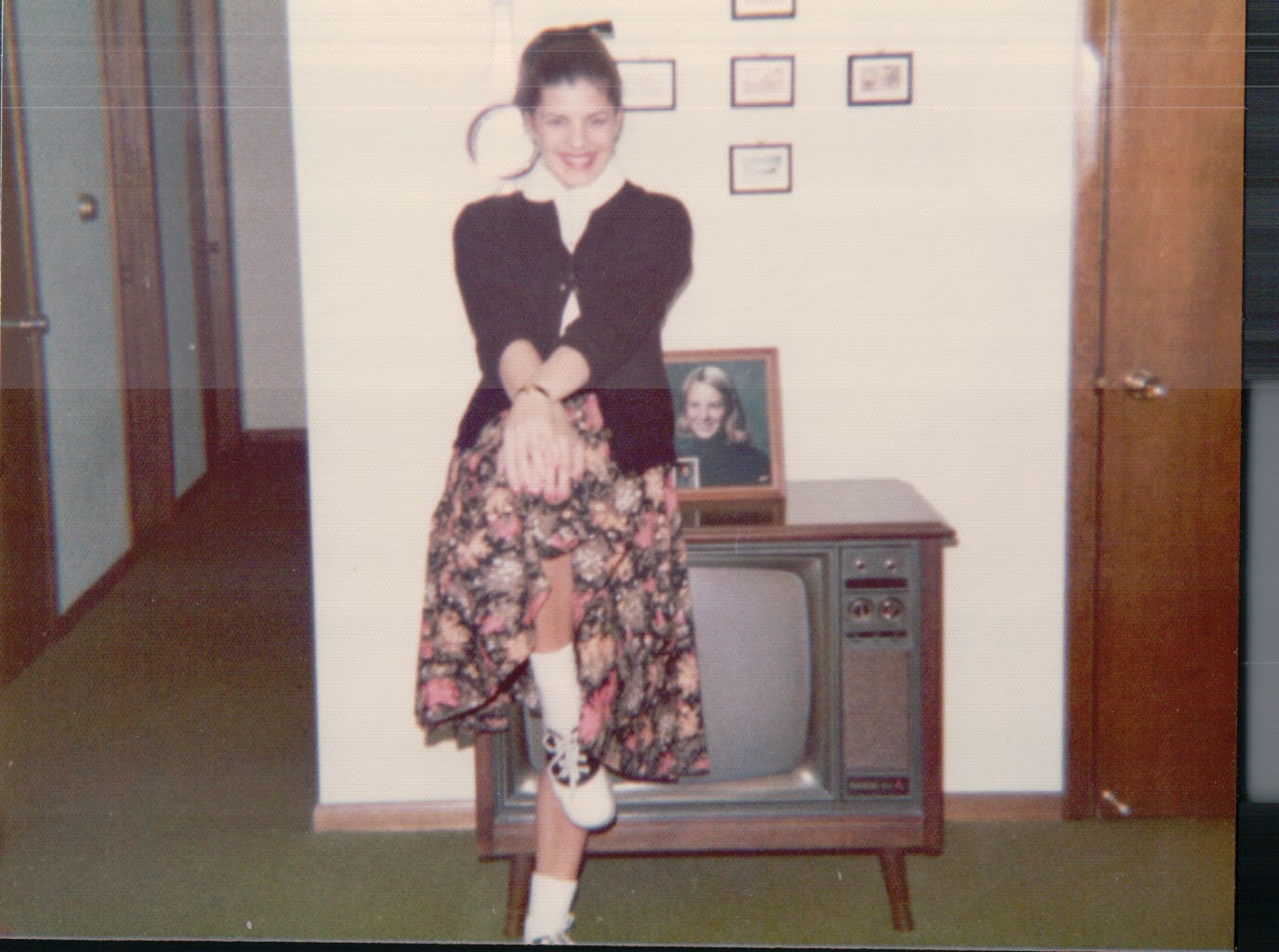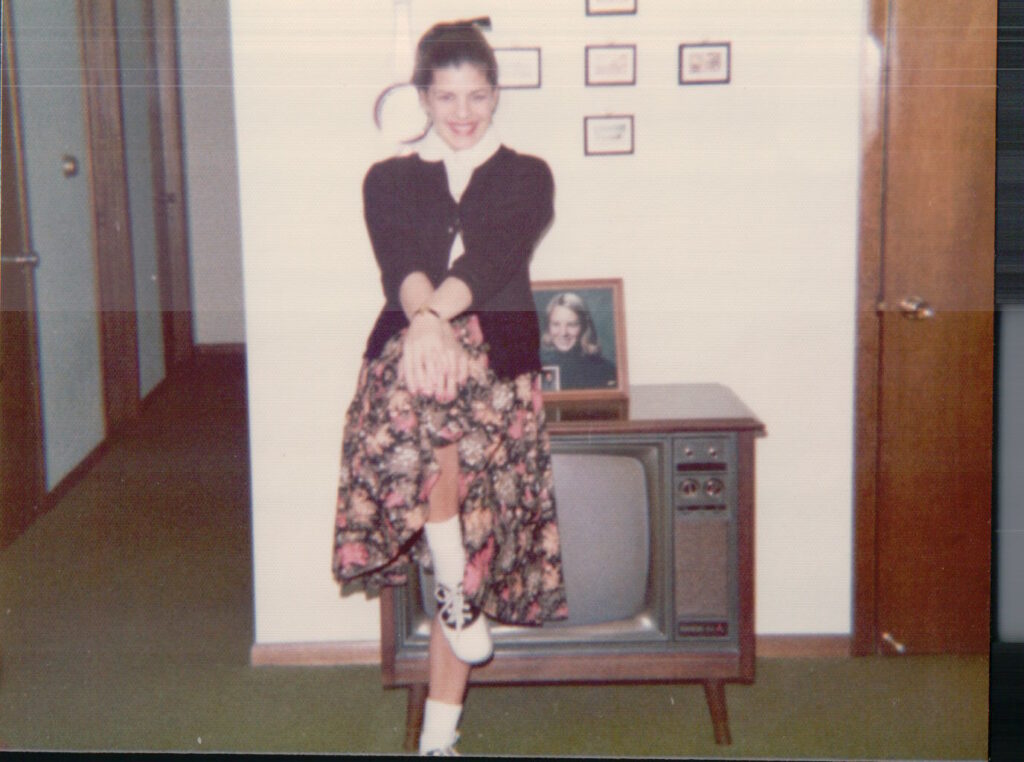 Later years