I started coloring my hair years ago. Based on where I lived and who was doing my hair, I'm guessing I was in my late 30s. Everyone, including me, decided I was too young to have gray hair.
As my hair grew out each month, I could start to tell how gray I really was. My stylist told me it was making it hard for my hair to hold the color because it was so much coarser now, due to the gray. I started going every five weeks in order to keep the gray at bay.
Over the years, I changed my style several times but continued to color my hair. For a while, I even had it highlighted to add some variety. I still thought I was too young to have gray hair. But I would occasionally talk about letting it go with my stylist. How do you know if it will be a pretty gray or a mousy gray?
Based on what I could see at the roots, I was pretty sure mine was more silvery than brown. But that was such a small sample.
I even colored it after I retired. I'd think about letting it go natural, but I wanted to find a way to do it gracefully. Is that even possible? What if your hair is currently a dark brown color?
I was told some people cut their hair real short to let it grow out. Hmm, not for me. Really short hair looks good on some people but not very many and especially not me.
Two years ago, a friend of mine had some gray blond streaks in her hair and she said she was trying to transition to her natural color, which of course, included some gray hairs. It really got me thinking. I even had a poll on Facebook asking my friends if I should continue to color my hair.
Biting the gray hair bullet
I decided it was time. I worked with my stylist, who suggested highlighting it as it grew out. The change wouldn't show quite as much that way. So, that's what we did. In a way, it was like going gray all at once, letting others get over the shock of my lighter hair.
But did you know you can actually color your hair gray? My youngest niece does it! Funny how I tried to hide it all these years and now she has gray hair on purpose.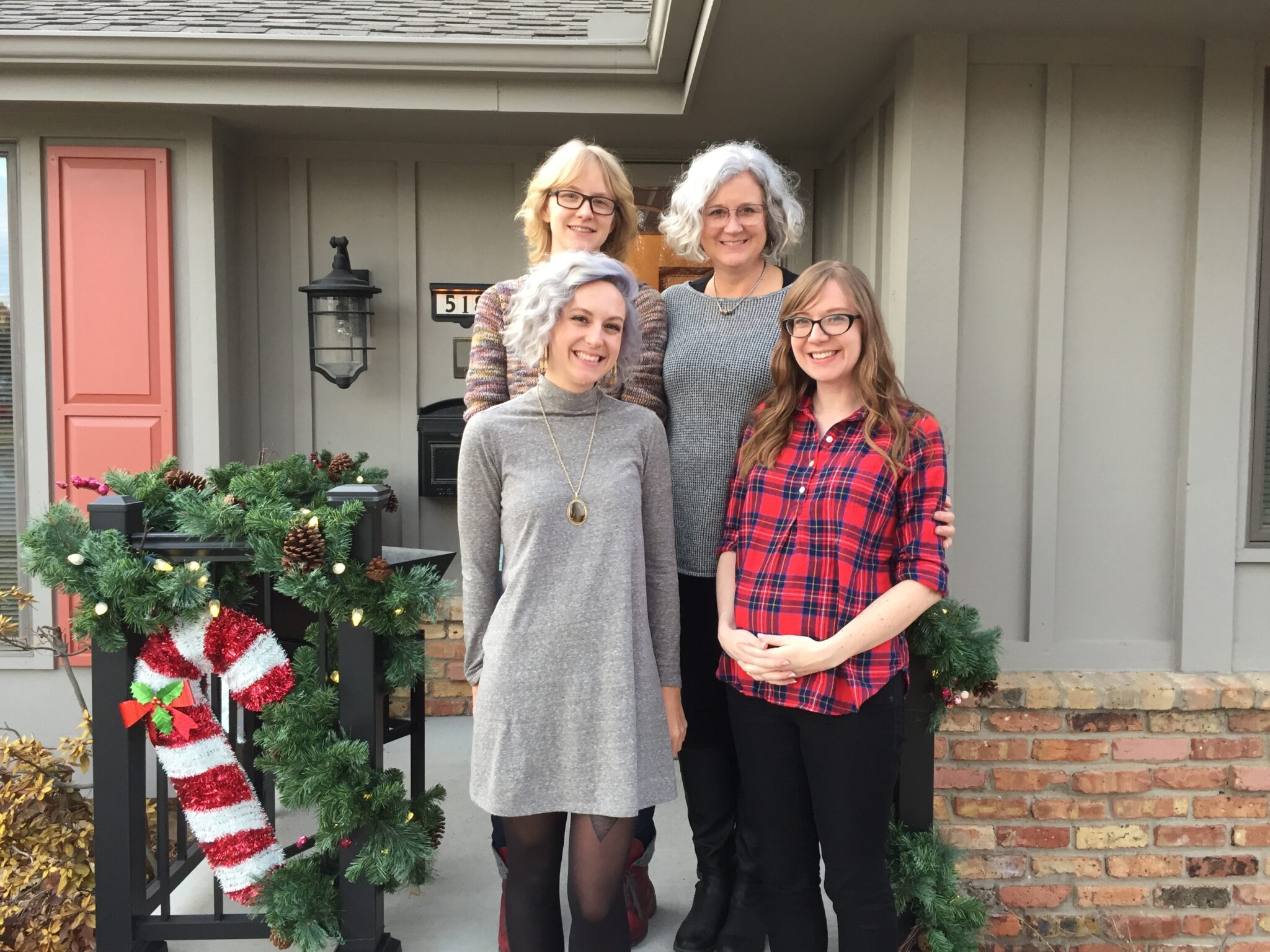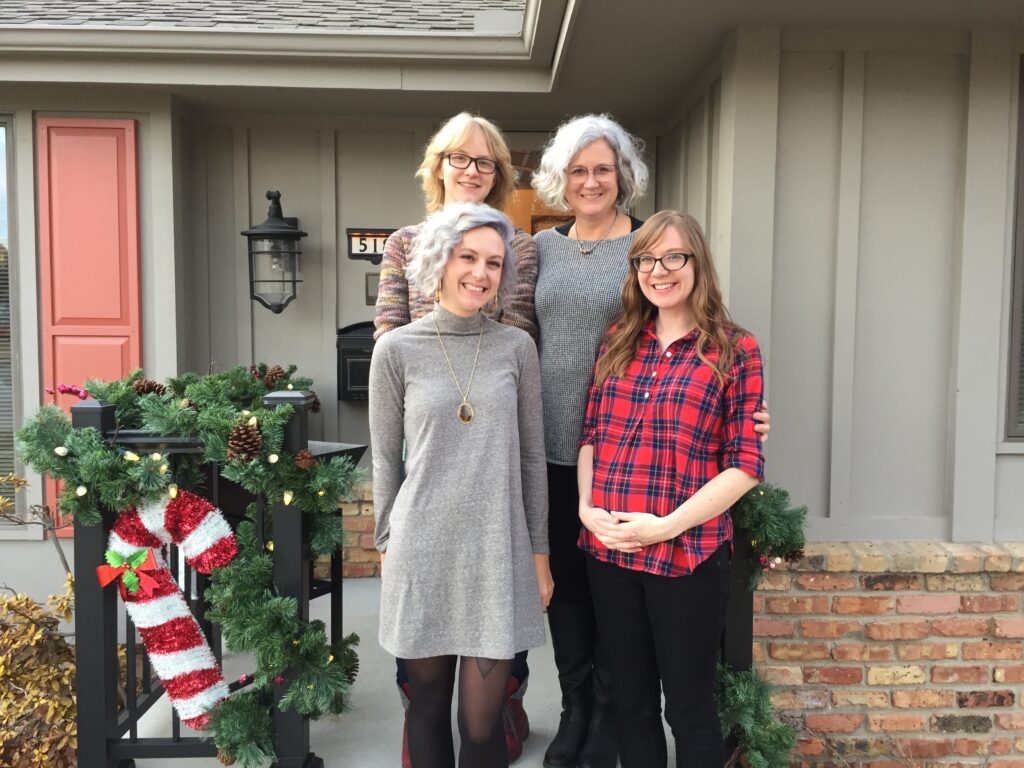 The growing out process
While my hair was lighter, it wasn't gray. So as it grew out, I had this combination of gray and a yellowy color, with some brown in there too. She only added more highlights a couple of times and it's been interesting watching it change. I still have lots of dark hair, probably even darker than my colored hair, but it's underneath the gray hair.
It took about two years to completely grow out and I've never regretted doing it. It's better than I even thought it could be. No more color means faster and cheaper stylist visits. During the early part of the pandemic, I wasn't fussing over my roots like a lot of other people. Plus it's better for my hair. I don't think my gray hair feels coarse at all.
I've even started using purple shampoo about every other time I wash it. It gives my hair some brightness and even a hint of purple. No, I'm not becoming a blue hair!!
I get so many compliments on my hair color. I think it's because the back especially is almost a silver color. The front still has a few dark strands running through it.
I've never regretted my decision for one minute. And I never plan to color it again. Well, unless my granddaughter convinces me to go pink. We'll see. 😉