Every fall, our local grocery store has a special. Buy a ham and get a frozen turkey (up to 14 pounds) for free. We always take advantage of this great deal.
The last two years, we've saved the turkey for Christmas Eve. We made the ham on New Year's Day this year. We both love ham but since there are only two of us, it goes a long ways. Too long.
So, what do I do? I make ham balls. And they are yummmmmmy!! In fact, I got this recipe from my sister years ago, and at the top of the page, she wrote "yum, yum". That means I'm not the only one who thinks so.
I have no idea where she got the recipe. Maybe her mother-in-law?
They're really quite simple. The hardest part is grinding up the ham and even that's easy. I don't have a meat grinder, so I use my food processor. It grinds up the ham in just a few spins.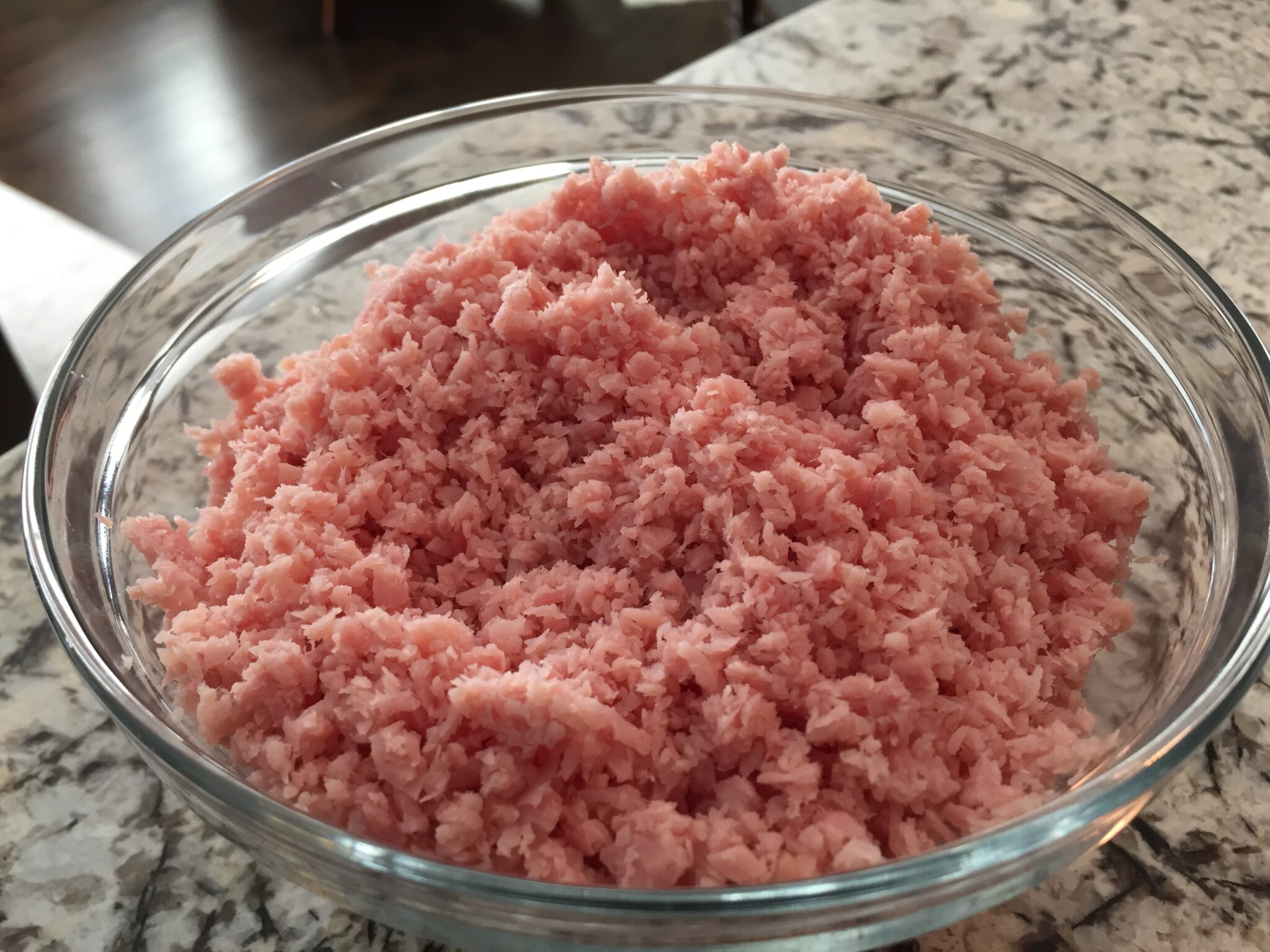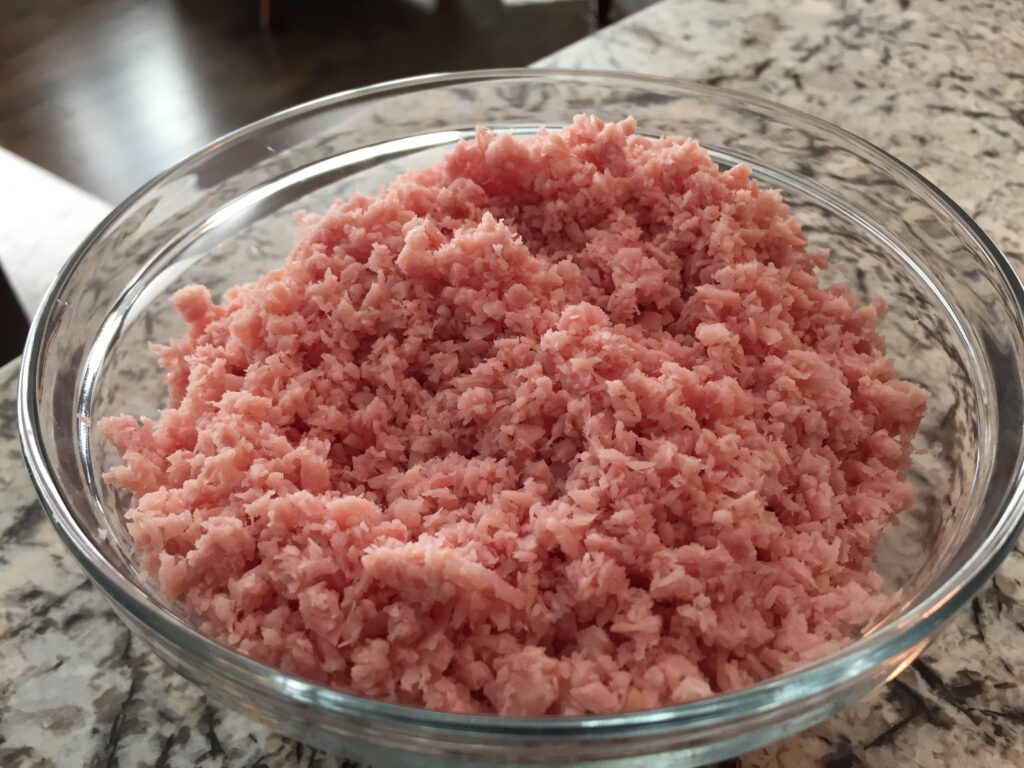 Her instructions are to alter the recipe slightly. The ham ball part of the recipe makes a lot, so her advice has been to make half that recipe but make all of the sauce. Of course, the sauce is part of what makes them so yummy.
Instead of giving you a recipe and then telling you to cut it in half, I'm giving it to you that way. You can always double it if you want more than 27 ham balls (they freeze well too), but then I'd recommend doubling the sauce recipe as well.
Of course, the number of ham balls you get depends on how big you make them. Her recipe suggests 1/4 or 1/2 cup per ball. Mine are closer to 1/4 but I don't measure it out. I've reached the point where I can make them pretty uniform on my own.
Even after all the ham we ate, plus what I ground up for ham balls, there was still a bunch left. So, I cut it into cubes and put two packages in the freezer. It's great for scalloped potatoes and ham or even with scrambled eggs!!
But you know what? You don't need to wait for extra ham. You can buy ground ham at the grocery store!! Get some today and make these ham balls. 😋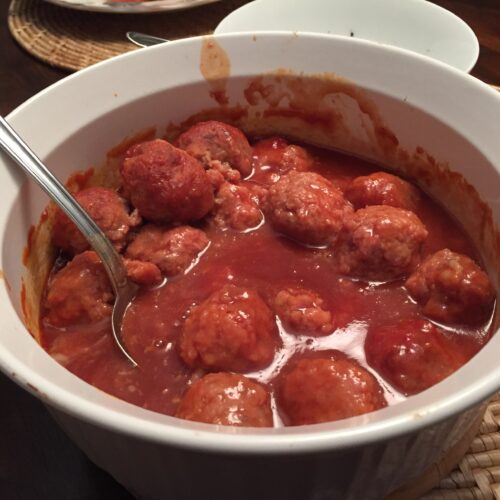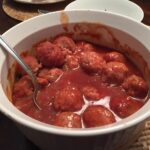 Ham Balls
The best way to describe these is "yum, yum".
Ingredients
Ham Balls
3/4

lb.

ground ham

1/2

lb.

ground beef

1

large

egg

3/4

c.

crushed graham crackers

1

c.

milk
Sauce
6

T.

vinegar

(I use white)

1

t.

dry mustard

1

can

tomato soup

1 1/8

c.

brown sugar
Instructions
Making the ham balls
Combine all ingredients and mix well.

Form balls using about 1/4 c. of the mixture for each.

Cover with the sauce and bake at 350 for one hour.
Making the sauce
Combine all sauce ingredients in a bowl and whisk together.
Recipe Notes
The ham balls (without the sauce) can be frozen and baked (with the sauce) later.  They can also be baked and then frozen, whichever you prefer.