Since I set two challenges for myself this year – reading and cross stitching – I thought it made sense to do quarterly check-ins and provide an update. I'm happy to say I'm doing well with both. I'll give you details below.
Reading Challenge
I challenged myself to read thirty books this year after failing to do so last year. At this point, I've read nine books which is 30% of my goal. I'm about a month ahead of schedule!!
One thing I did that helps, is I sat down in early January and created a list of the books I wanted to read beyond those our book club will choose. This has turned out to be a great guide and keeps me from wasting time in between books. Once I finish one, I go to my "to read" list and pick the next one.
This is easy for me to do because I have a stash of books. I used to "collect" books by my favorite authors with the intention of reading them at some point. Well, that point is now. I've made a good dent in my collection since I retired but there are many more to go.
I also keep track on Goodreads of books I want to read. I haven't even tackled most of those yet.
So, out of the nine books I've read, three were for book club. I'm happy to say I've enjoyed every single one, even though some were better than others. Below is a list of the books I finished in the first quarter and how I rated them.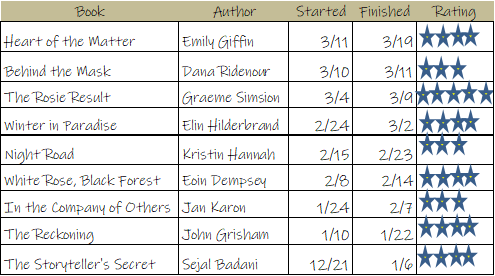 I had hoped to finish #10 by the end of March, but I didn't quite make it. I'm over halfway through it and should finish it this week. Then it will be time to read our fourth book club book.
I don't know if I can keep up this pace but I'm going to try. Now that I have this list, I'm very motivated to get through all of them.
If you'd like more information about any of these books, let me know. I didn't want to go into too much detail here but I'm more than happy to answer questions.
Stitching Challenge
I'm happy to say I'm more than halfway through my #stitch9challenge. I've finished five of the nine.
I started with the one I knew would take the longest, then one I plan to frame as a gift. From there, the order didn't matter much. I did purposely save one for last, as it's a pattern I created myself and it will take a while to work out all the colors and stitches.
Logging the hours has been interesting. It's fun to see the investment of time in each project. See the chart below for hours spent on each project.
Santa 2000 (By Golly Be Jolly) took way longer than it should have. It's cute but I made too many mistakes and spent a lot of time pulling out stitches. 😣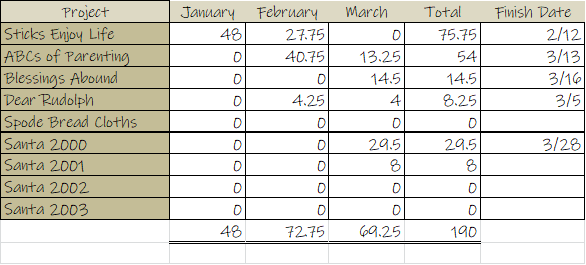 These are the five I've finished.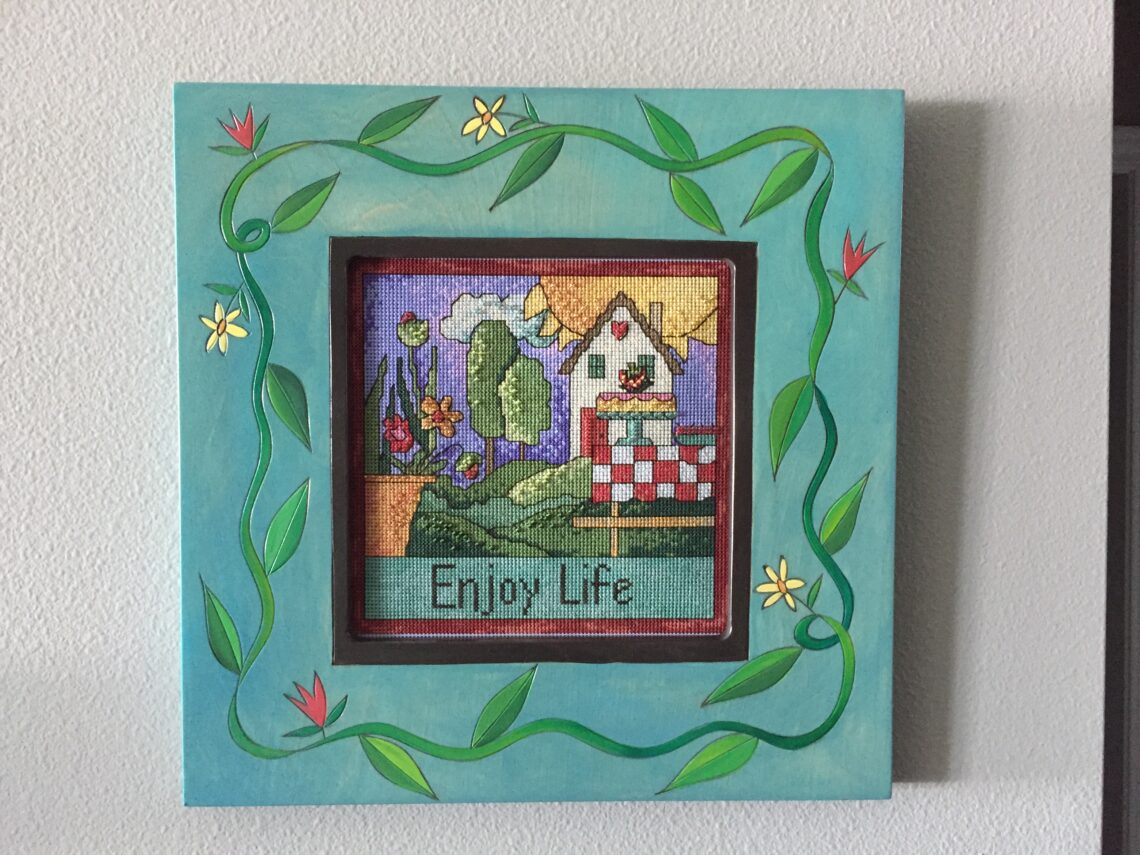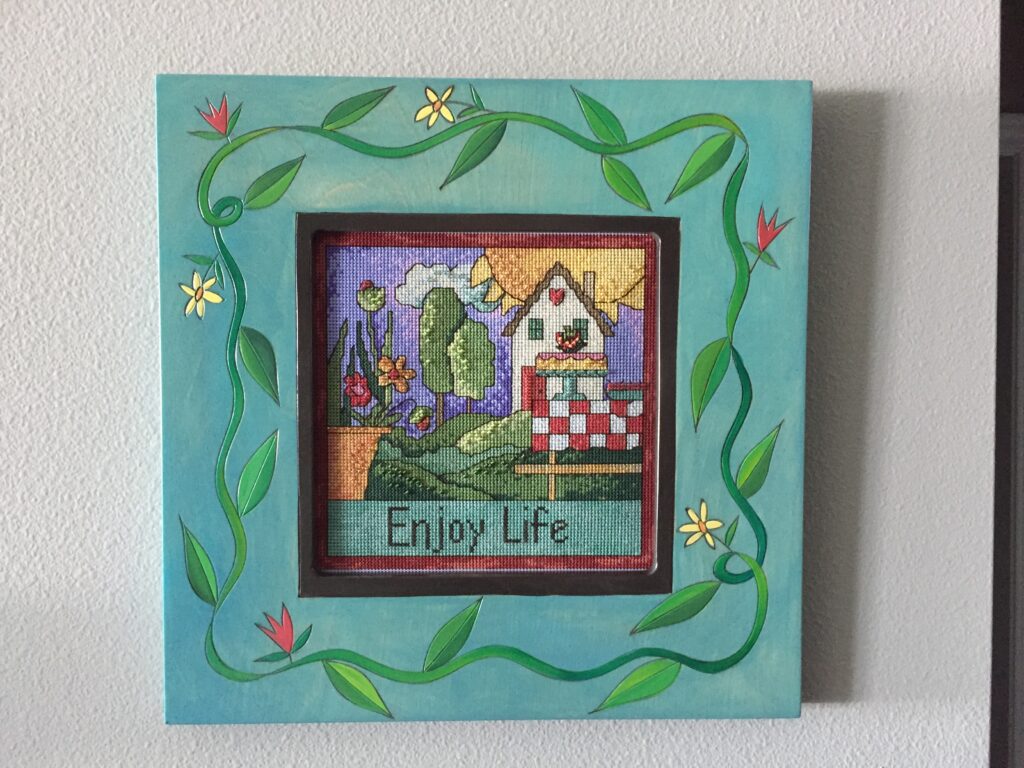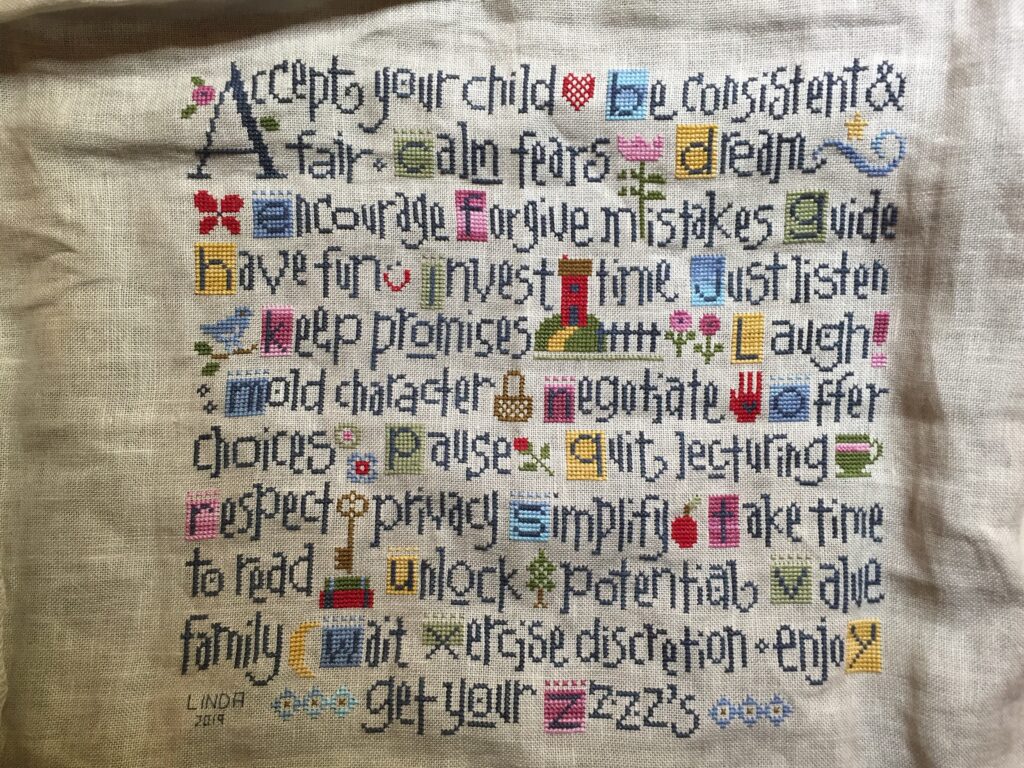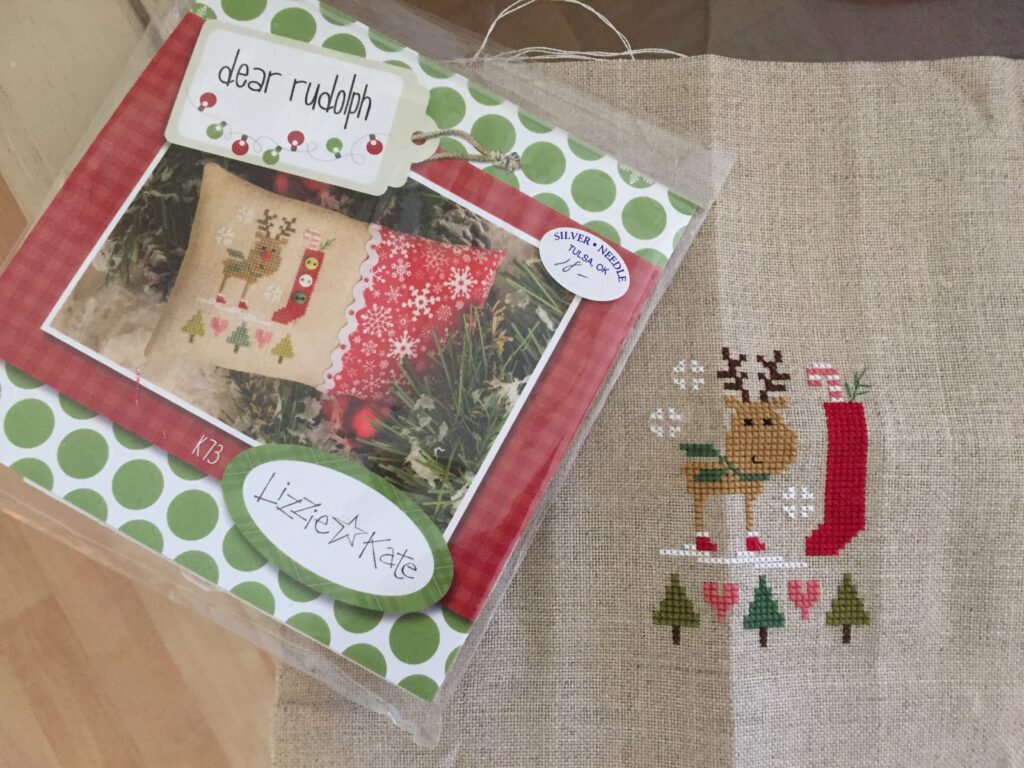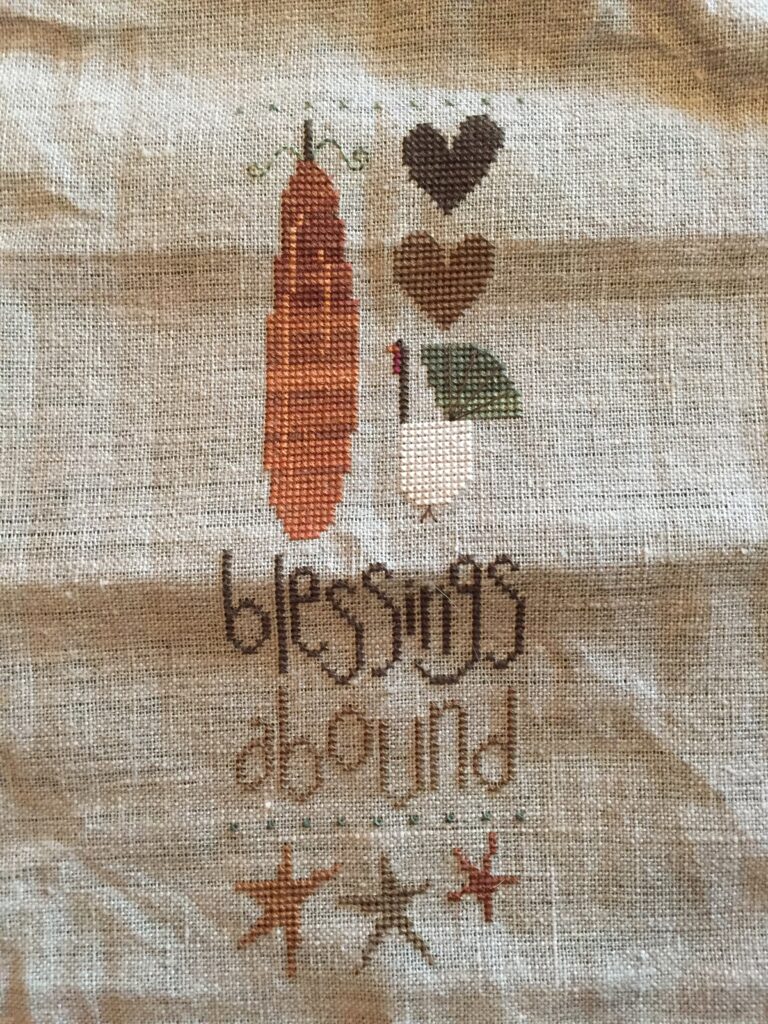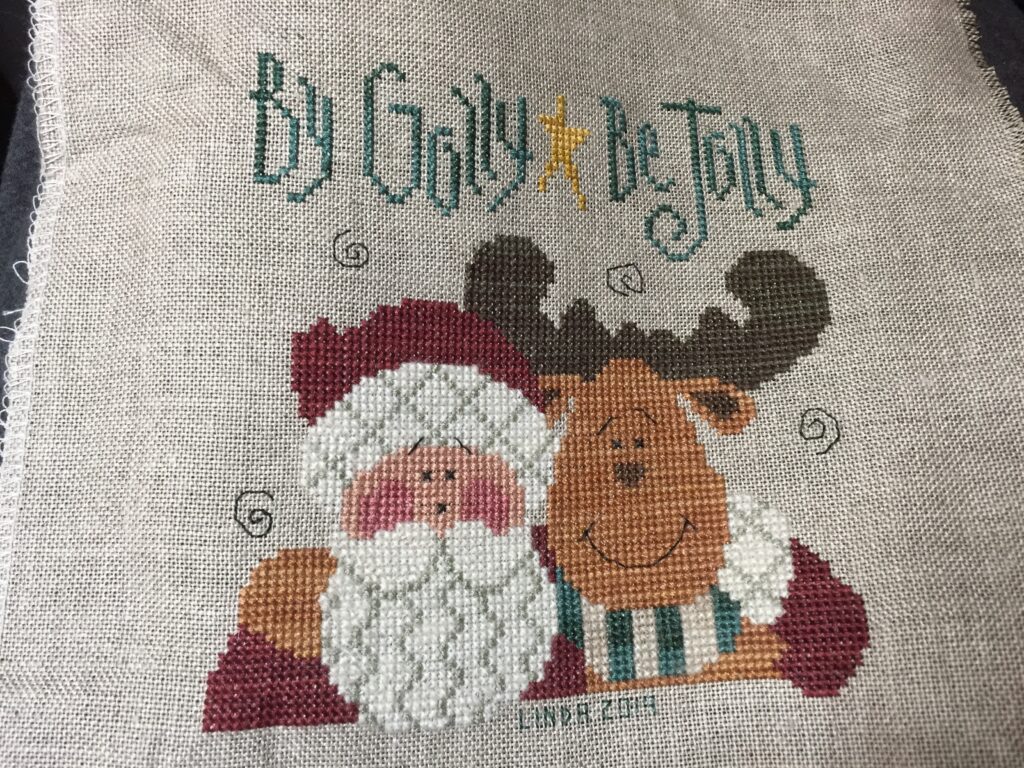 And here's what eight hours of work looks like on Santa 2001.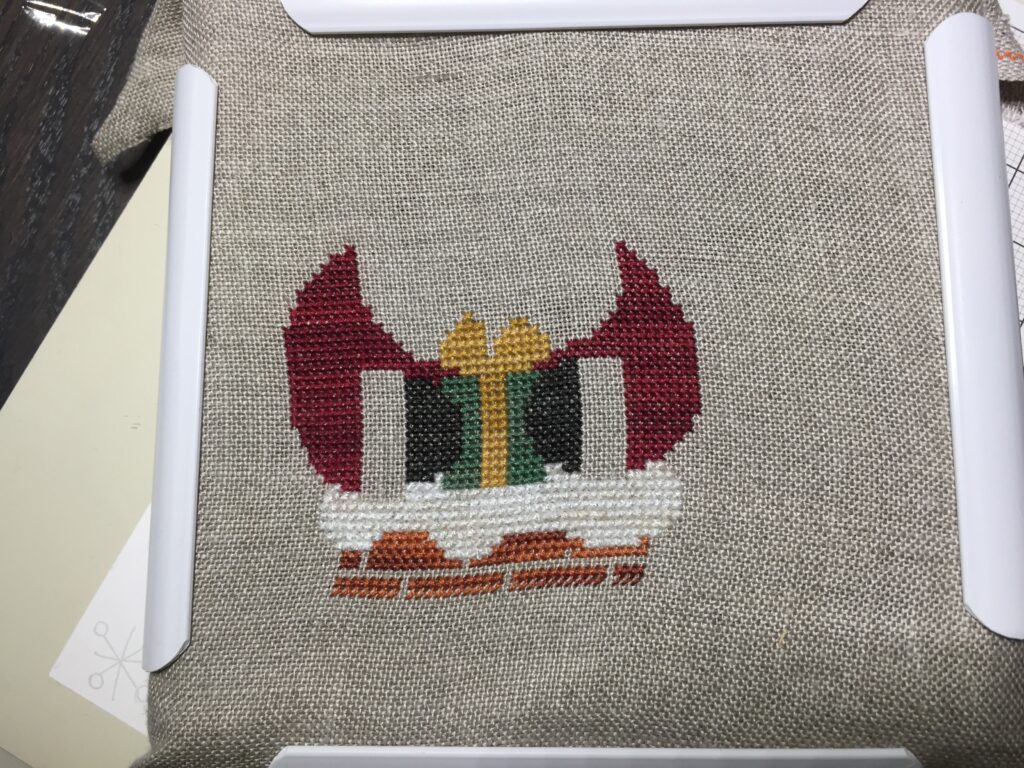 As I get each one finished, I'll share them with you. dear rudolph will become a pillow and the four Santa patterns will be framed for hanging in my office next Christmas.
More about stitching
I learned about the #stitch9challenge through Instagram and since I started in January, I've learned a lot. There's a whole new language to learn!!
Here are a few that are the most relevant to me:
UFO – unfinished object
FFO – finally finished object
LNS – local needlework shop (sad to say, I don't have one)
FROG – the sound made when unpicked stitches are ripped out (rip it, rip it 🐸🐸)
PARKING – the act of stitching with multiple active needles, each threaded with a different color (I haven't done anything yet that requires this but you should see what some people are working on – wow!!)
STITCHY BUDDY – any animal that "helps" (hinders) your WIP by sitting on, in, or near materials needed on a consistent basis (for me, this includes swiping and biting)
NEEDLE MINDER – decorative magnet attached to your fabric to keep your needle safe (I kept seeing these in pictures and wondered what they were. I've been out of touch too long!!)
I'll throw some others in periodically because they're pretty clever!!
Here are pictures of my cute stitchy buddy and the needle minders I made myself. (Too cheap to buy some until I know if I like using them.)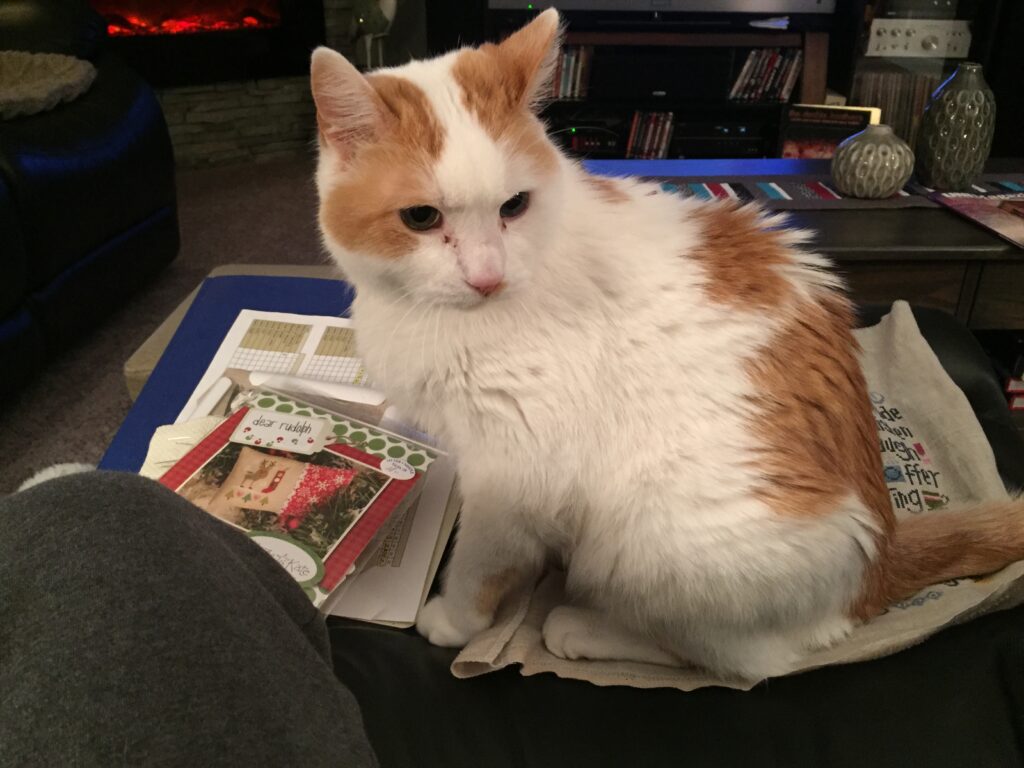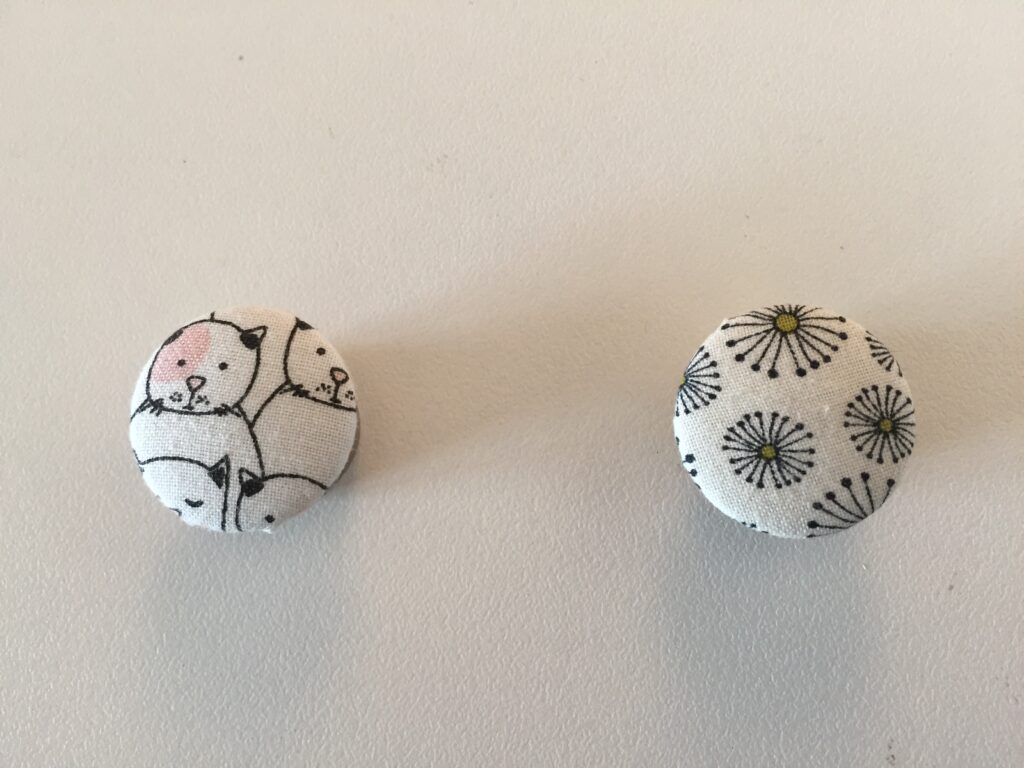 One last thing
I'm participating in something called "24 hours of cross stitching" this Friday and Saturday. A whole group of stitchers will be working on their projects over these 24 hours – Friday at 3:00 (CDT) until Saturday at 3:00. My goal is to stitch 12-14 of those hours. I hope I can do it!!
Tim's in charge of Friday night's dinner, I have my project all picked out, and I know what I'm going to watch on TV. I can't go without sleep so right now my plan is to stitch until midnight, sleep, and then start again once I'm up.
Some have very elaborate plans for what they'll stitch on and when. Mine's very simple – one new project that I know I won't finish but I'll make a good start on.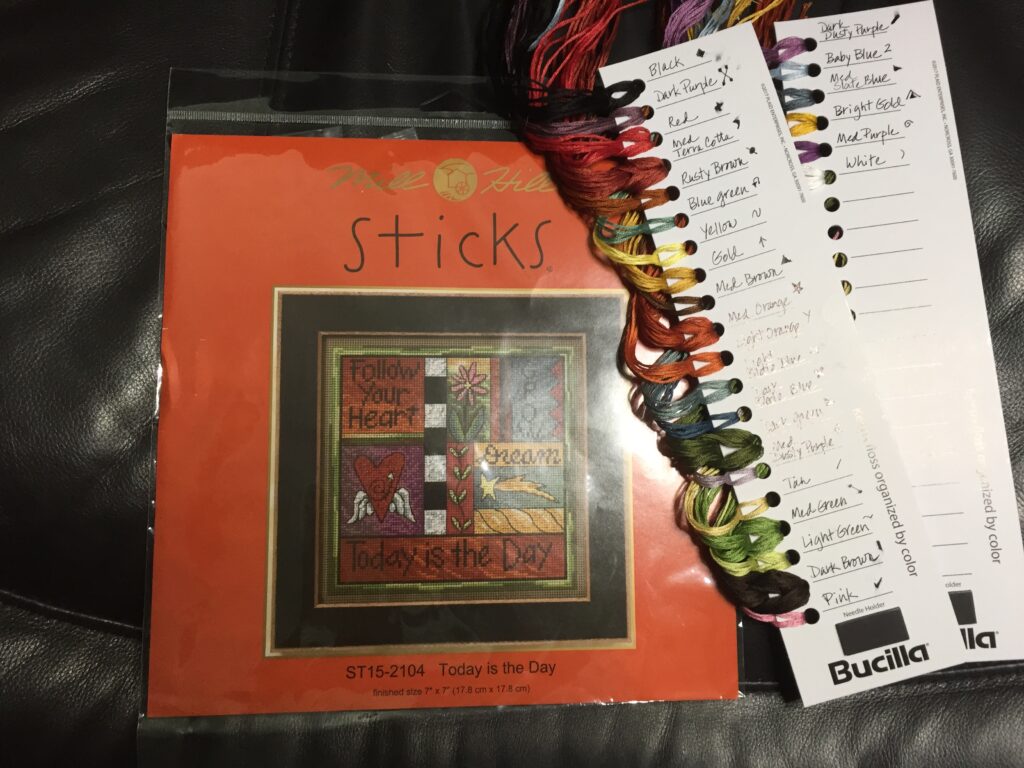 It's a virtual stitch-a-long and we'll keep in touch through Facebook and Instagram. I've never done anything like this before and I'm excited about it. I hope my eyes can last that long!! 👓✂