I thought our holidays were bad last year. Tim and I spent Thanksgiving alone and Christmas was over Zoom. We thought we were giving up one year of being together in order to do our part in making things better. A lot of good that did.
Last year, we canceled a trip to Arizona to spend Thanksgiving with Tim's mom and sister. We rescheduled it to this year.
In late October, Tim's mom fell and broke her pelvis. She was in the hospital for a while and then in a rehab center. We kept track of her progress, hoping she'd be home by the time we got there. Things were looking good. Then she got COVID – at the rehab center.
Then Tim's cousin and brother-in-law caught it. We thought maybe we'd go a week or so later than we'd planned, but ultimately decided it wasn't worth it. Why travel and possibly be exposed when we had Christmas with our families coming up shortly afterward? So, we didn't go
We were able to spend Thanksgiving at my sister's, which is our usual practice. Everything turned out fine and we had a good time.
We were all excited the week before Christmas, because it had been two years since we'd been together. All of my nieces were going to be here and we were going to host Christmas Eve.
We had already decided not to attend Christmas Eve church services in person, just to be extra careful.
We had all of our food plans made and then the evening of the 23rd, my sister texted me that my youngest niece, who had flown in from Dallas the day before, wasn't feeling well. We all hoped it was just a cold.
The biggest thing we had planned was an order from Biaggi's. One of my friends said they were getting Pronto Packs for their family celebration the week before. Since we were trying to go simple, that sounded like a great idea, especially since our family likes Biaggi's. Each Pronto Pack includes either pizza, pasta or an entree, salad, and bread, feeding about 4-5 per pack. We ordered two plus a gluten-free order for my dad.
Friday morning, Christmas Eve, my sister called and said Carly had tested positive. So, we had to go with Plan B. And poor Carly was quarantined in her bedroom.
Plan B included still picking up the food from Biaggi's. Because my sister had plenty of food herself, having bought for Christmas Day, we decided to take one of the packs to my oldest niece's house. We also had a veggie tray and cheesecake, so we made sure they had some of that too. We also dropped off and picked up presents.
We dropped off presents and cheesecake at my sister's, exchanging things through the garage with our masks on. Then we went to my dad's apartment and ate the rest of our Biaggi's meals.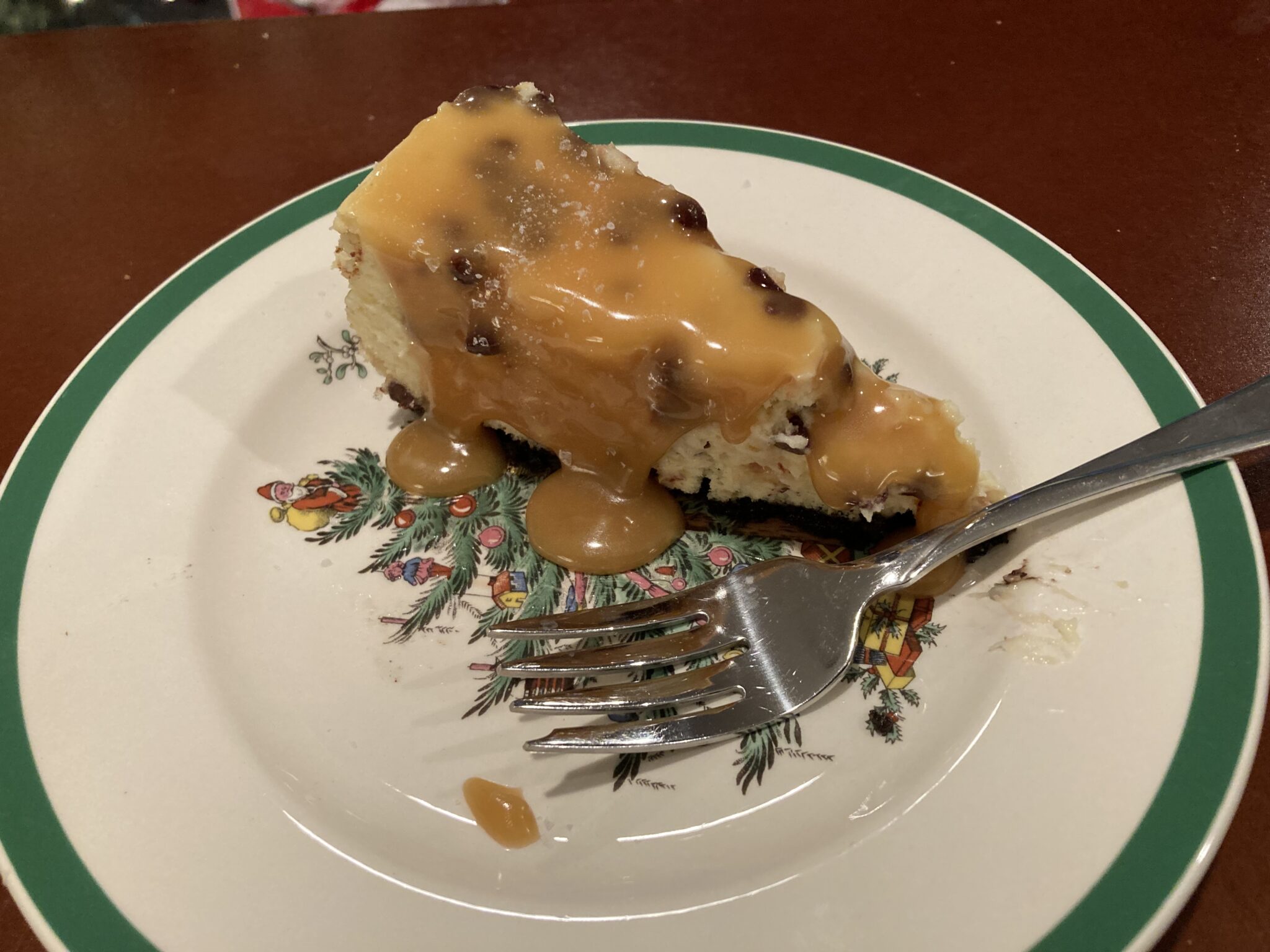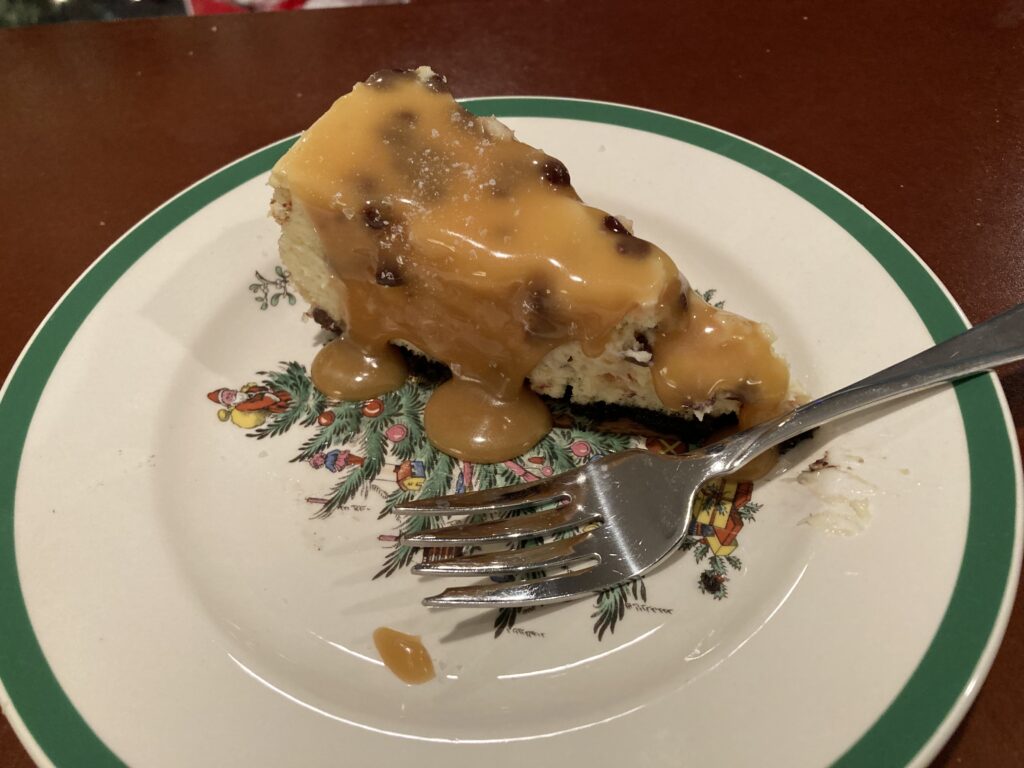 On Christmas Day, we picked up my dad and took him to our house for our Zoom meeting to open presents. It's never as fun as being together, but it's better than nothing. Tim had made a quick trip to HyVee the day before and picked up Panera Bread soup for us, so that's what we ate. (We had plenty of Biaggi's leftovers, but no one really felt like eating that again.)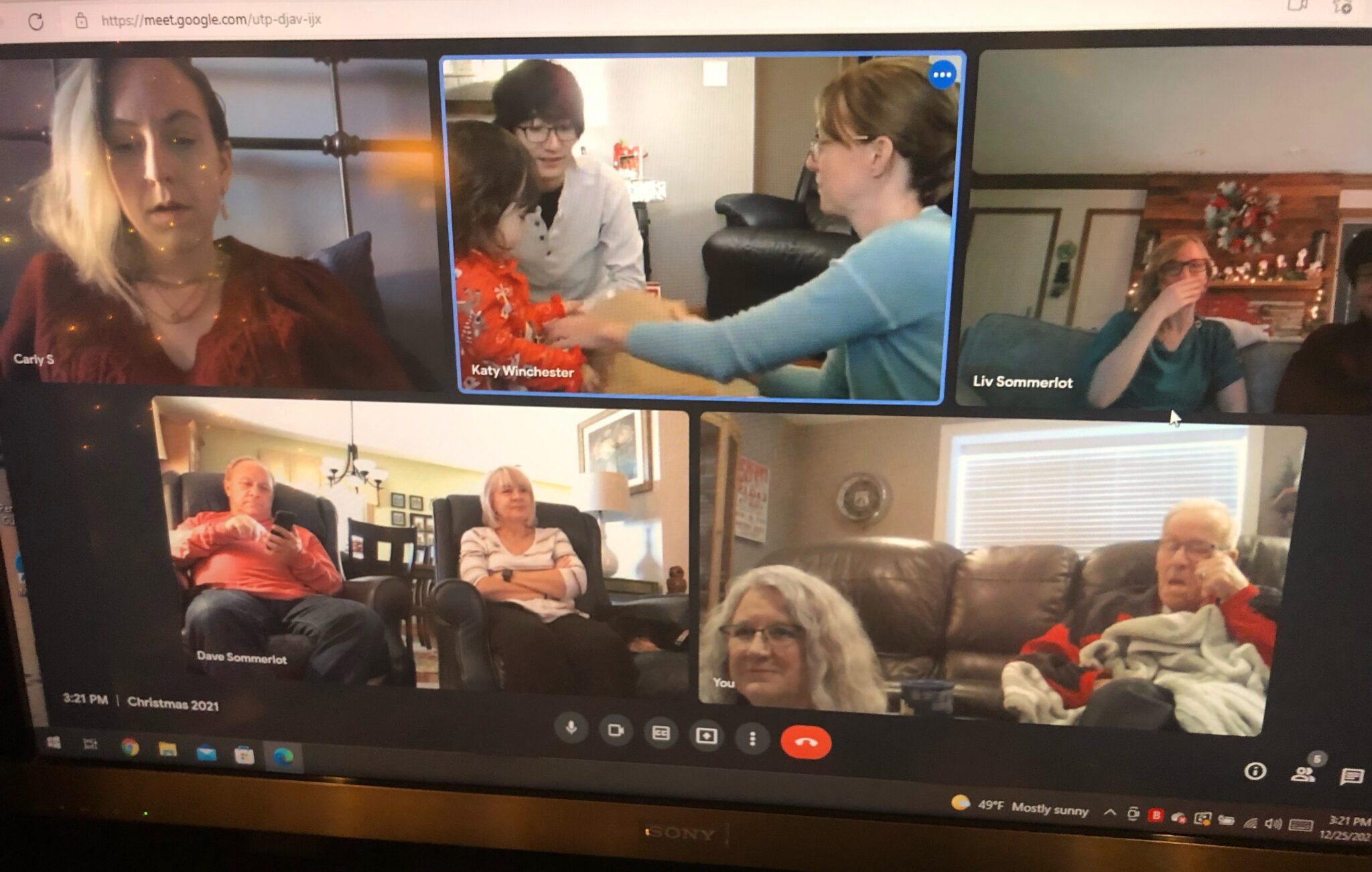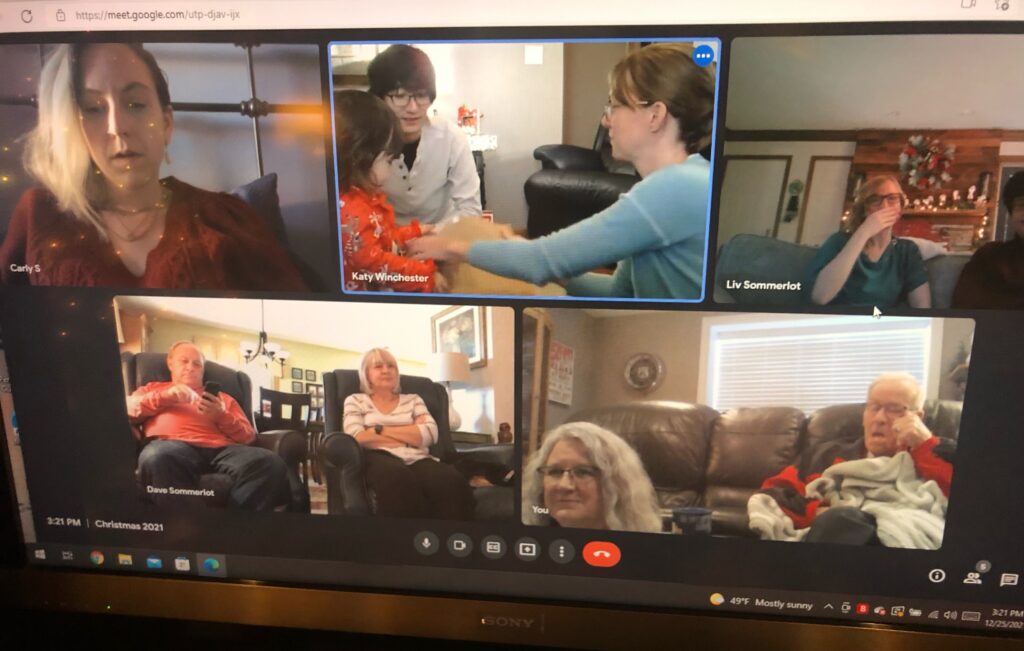 We watched some football and then took my dad home.
Everyone in my sister's house (except her) ended up getting it. It delayed trips back to Texas and Germany. And it wasn't like they were able to spend quality time together. I didn't get to spend any time with them.
I need to mention that we did have a normal Christmas with Tim's kids and the grandkids. That was the weekend before Christmas when everyone came to our house. So, that part of our holiday worked out well.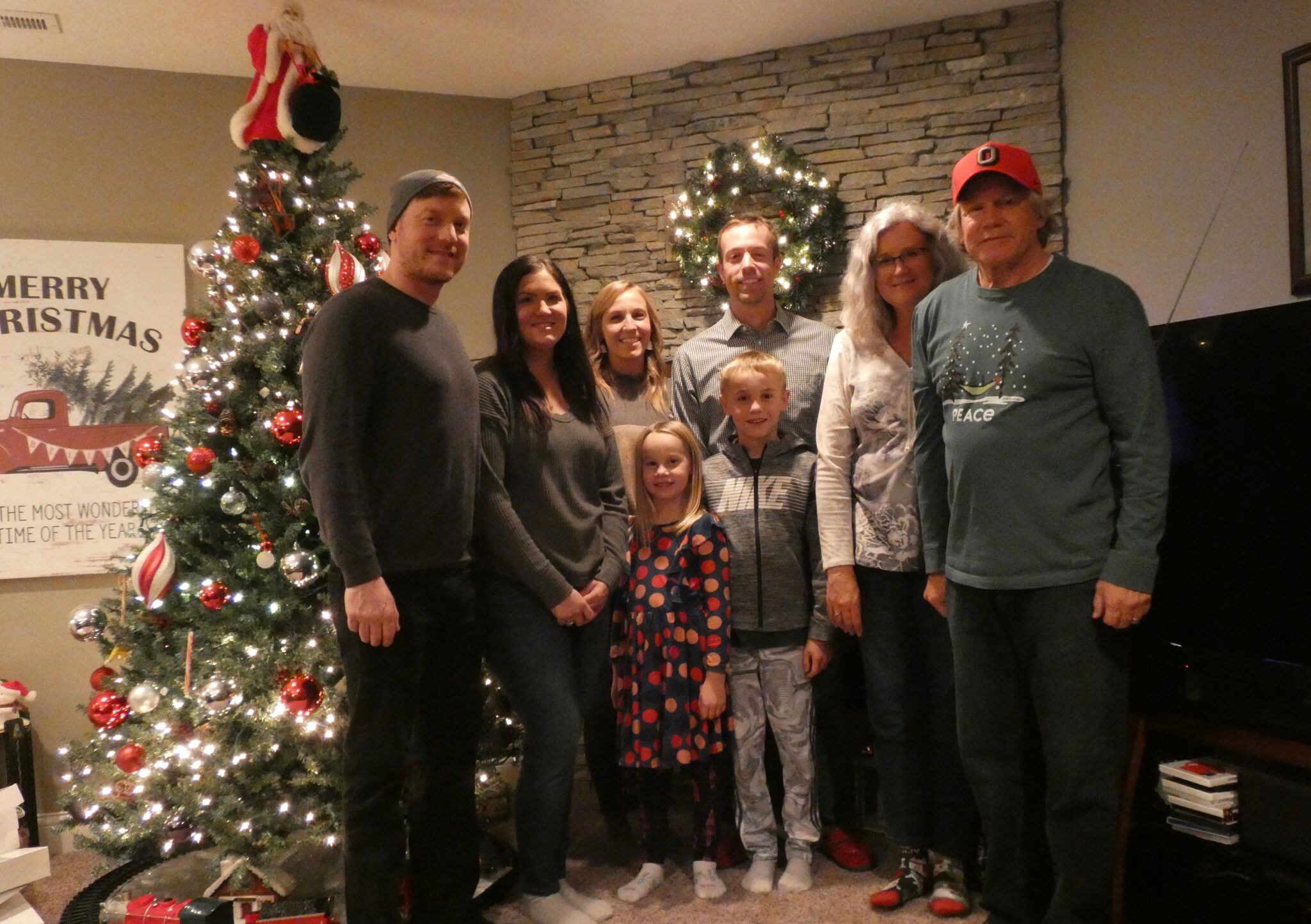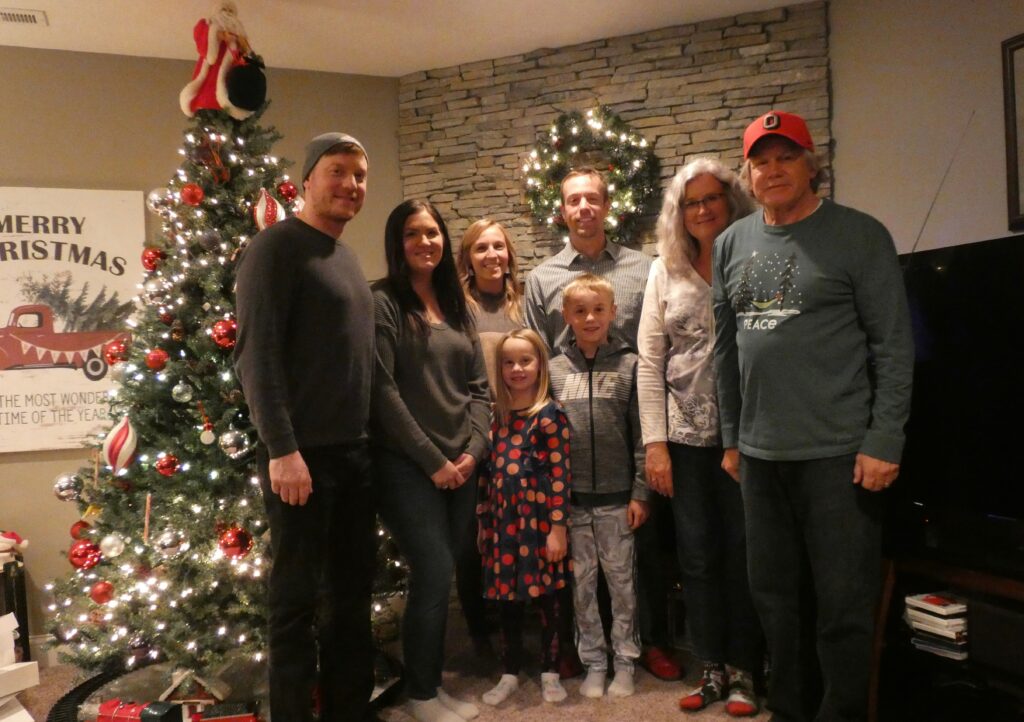 I suppose compared to other people's holidays, I can't complain too much. But why can't we get through this COVID thing? Clearly, the Omicron variant is very contagious. My niece Carly has been super vigilant during this whole thing and she got it. So, take it seriously.
I'm not going to say anything positive about next year at this point, given the way things are going. But I'm still hoping!!