Well, I've now been here longer than ever before. I've vacationed here two weeks several times and now we're at the end of week three. Two more to go!!
Vacation vs. real life
One thing we've had to adjust to is the time zone change. I actually think we're still operating on central time, based on when we get up and go to bed. However, our meals are all messed up. But that has nothing to do with the time zone. That's because we've become pretty slow-moving in the mornings.
And I think we're becoming old people because when we go out for dinner, we're going earlier than I would normally. If we can get to a restaurant before 6:00, we can usually avoid a wait.
What's tough is, the shows we typically watch don't even start until 8:00. And the news is then on at 11:00. So, I'm usually reading by 11:45 or so. I'm pretty shocked every day when my Apple Watch tells me to plan for a 12:30 AM bedtime!! And while that sounds late, it's about right for me right now. I won't tell you what time we crawl out of bed in the morning.
After three weeks, I really miss getting mail. Not that we get important stuff all the time, but this is tax season and we are starting to get a few things. Probably more important is the packages. We clearly order too much online!! It hasn't completely stopped me as I've had a few things delivered to home but I hate knowing I can't. Fortunately, Mary, our housesitter, is going over frequently. And it's all through USPS, so nothing is sitting on our front porch.
If we stay here longer next year, and maybe even if we stay five weeks again, I'm going to check into getting a box at the UPS Store. The owner of our condo said some people get PO boxes at the post office, but I'm not sure if that works for packages. Plus, I like the idea of our mail going to an actual address and not a PO box.
I know the UPS Store does this for businesses; what I don't know is if they will do it for a short-term period of time. Both the post office and the UPS Store are close to us, so either would be convenient. I need to do a little more research.
We also miss our DVR. There are a few shows we like to watch that are on at the same time. We just assumed we'd watch those when we got home. However, I checked out the cable provider's On Demand options and we've been able to go back and watch our shows. Yea, no delaying This is Us episodes!!
Because of COVID, my book club decided to meet through Zoom, so I was able to attend when I didn't think I would get to. It was good to see everyone and hear about their cold weather too!! At least we don't have snow here to go along with it.
We had one day this past week when it rained all day. But we still enjoyed being in our cozy condo.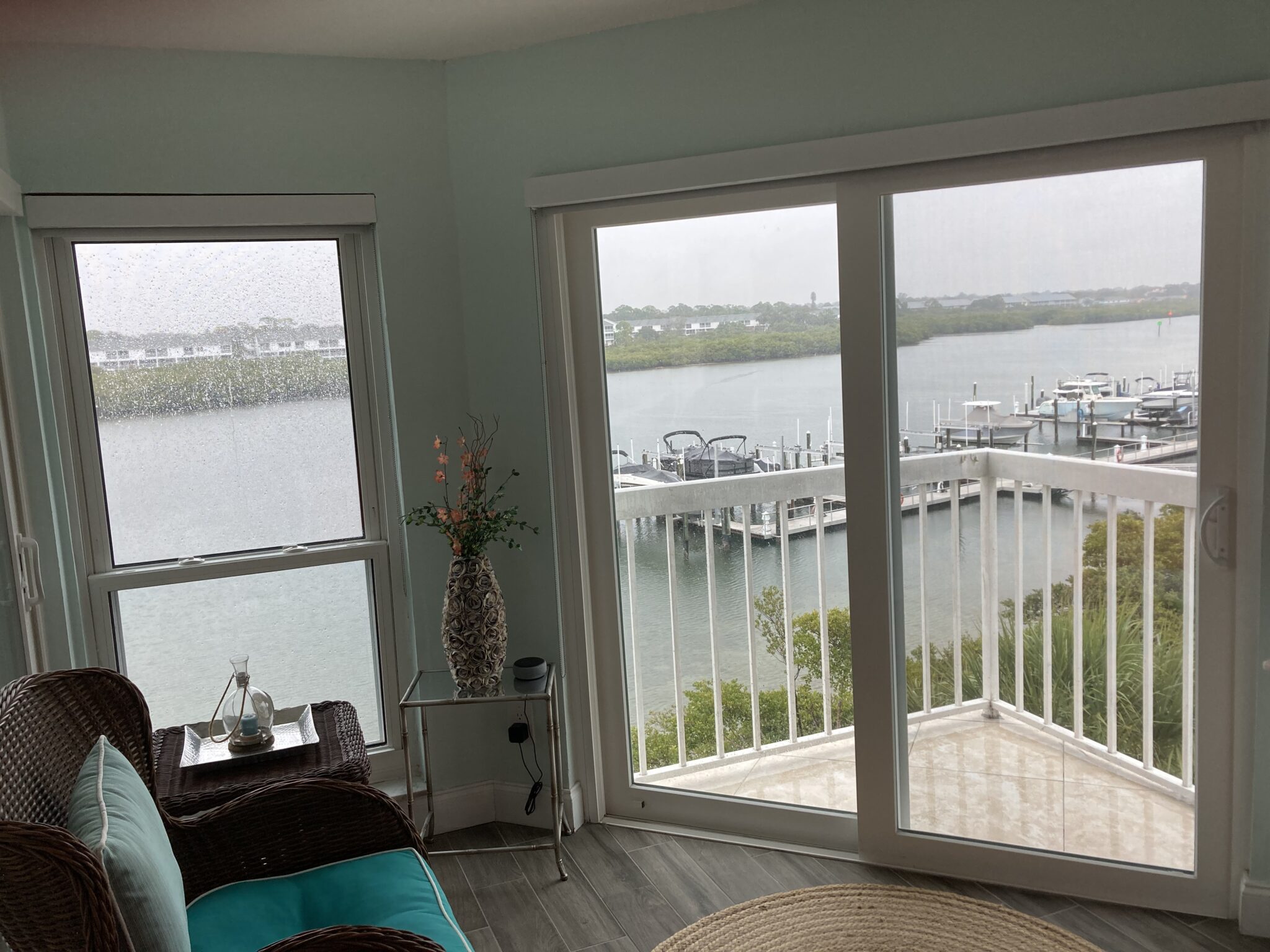 Routine
Our routine hasn't changed much, although we've had to adjust it a little bit to adapt to the weather. It's been chilly here so Tim is running and I'm walking a little later. That means we get a late start if we want to do anything in the afternoon. Before we know it, it's time for dinner!!
We settle in after dinner by watching Andy Griffith on TV Land until 8:00. Or, catch up on any of the shows we had to miss earlier, now that we're using On Demand. One good thing about the Eastern time zone is, we have more time to get things done before our shows start!!
I hope to see a big change in routine once the temperatures go up. Can you believe, after three weeks, I haven't even been to the beach yet? I'm almost ashamed to admit it. I am ready for a nice beach stroll.
I've finished my second book and will now start on the February book club book. I've bought it for my Nook, which is charging, all ready for action tonight.
We seem to be doing our weekly grocery shopping on Mondays after we realized things were pretty picked over on Sunday. We're both going, which is unusual these days, as I've barely been to our grocery store at home since COVID began.
My sleep during the first couple of weeks greatly improved from home. But it's not been as good lately. Some of it could be due to my occasional bouts with mild vertigo, which tends to weigh on my mind. And we're talking about next year, which creates a little stress for me. Sometimes I feel pulled in all directions and don't feel I have the freedom to make these types of decisions.
Day trips
I'm not sure I can say we took an actual day trip this week, but we did do a couple of "local" things.
On Monday, we went to Mazarros Italian Market, as recommended by my blogging friend Pat. This place is awesome. Wow. They have everything you could imagine: high-quality meats, pastries, single-serving Italian dishes and salads, fresh bread, fresh pasta, dried pasta, oils, olives, sauces, and two sizes of containers of ready-made meals for purchase that you heat up at home.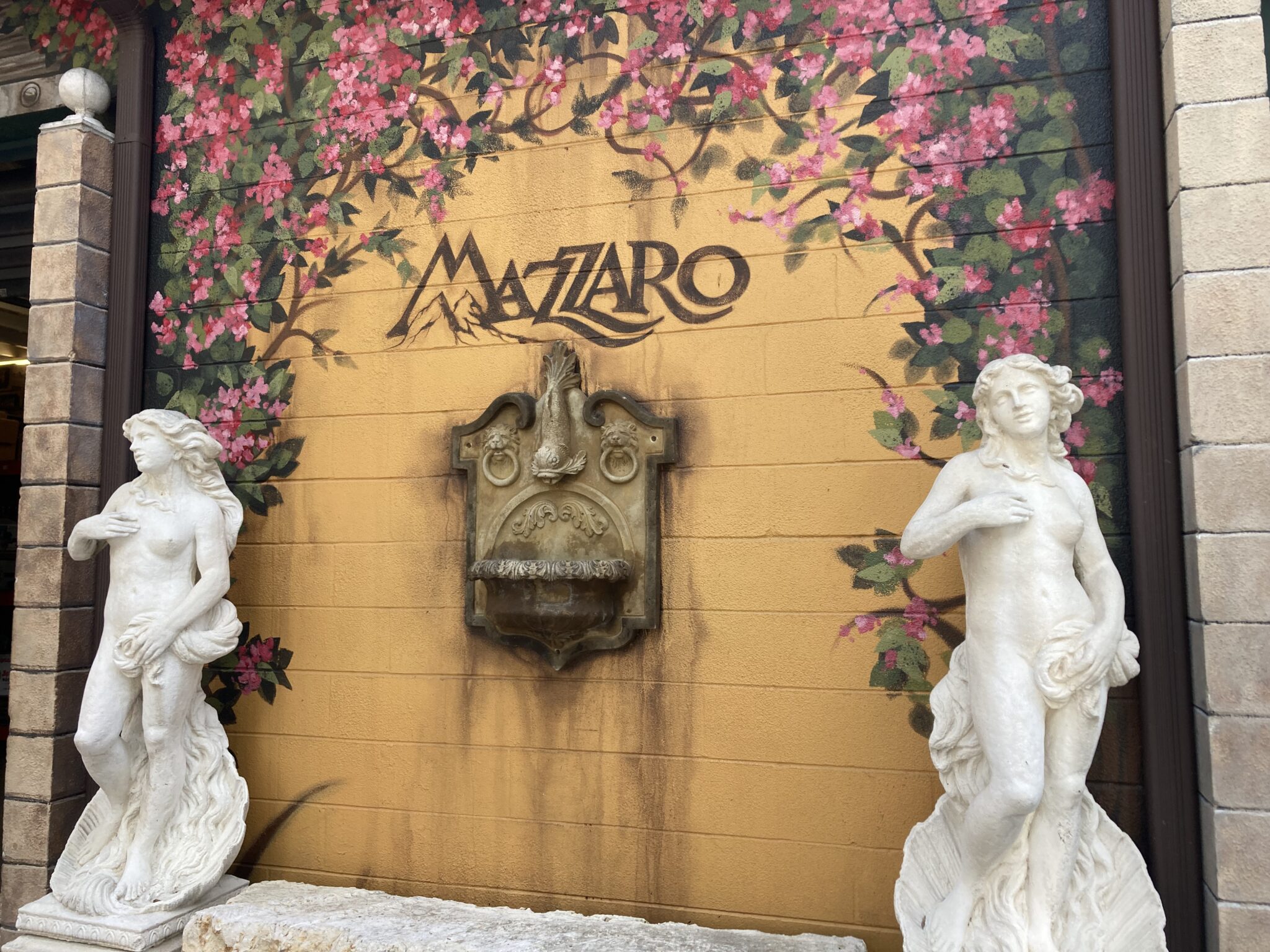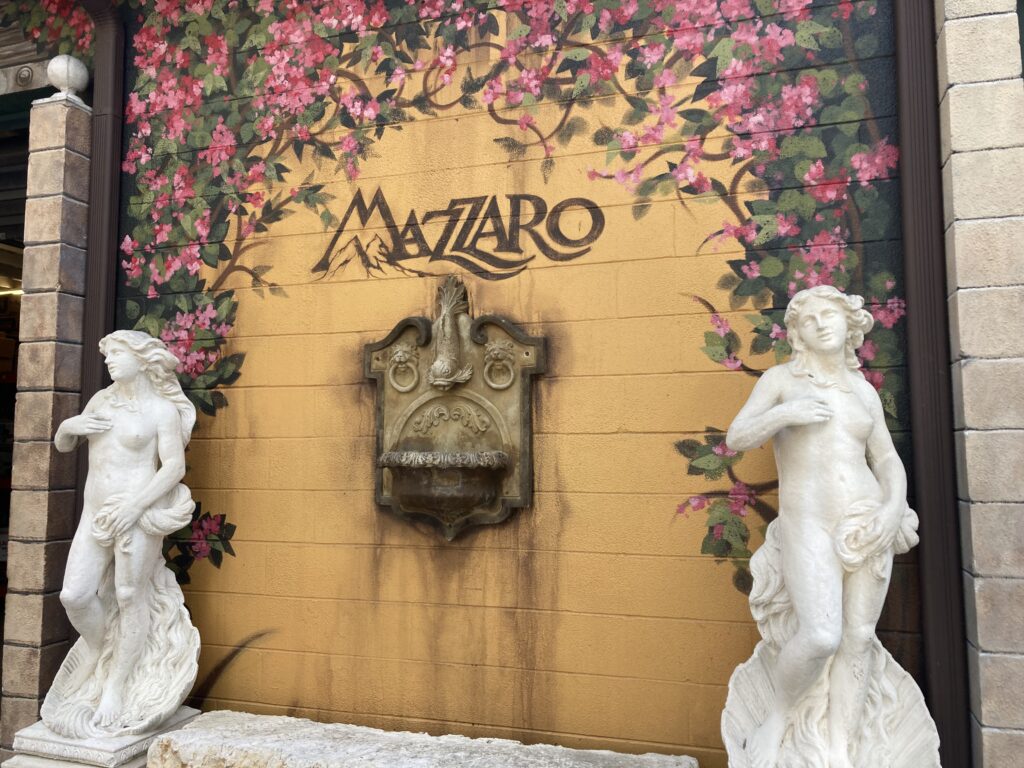 The place was packed. We walked through the entire market and then Tim went to the record store across the street and I checked out their gift shop. Once we went back, we zeroed in on what we wanted to purchase. We already know we want to go back.
I also found a cross-stitch store which is about 25 minutes from here in Largo. It's called The Crafty Framer and is owned by a husband and wife. It was a casual place, with their Shih Tzu puppy named Ally running all over and wanting to play. I found six patterns to purchase. They didn't have a great selection of floss and cloth, but I did find a couple of things to go with my new patterns. They were very chatty and I will definitely go back again next year.
Walking
I managed to get three walks in this week. I'm usually wearing a sweatshirt or light jacket, but it's very comfortable. The temps the last couple of days have been too cool. I wouldn't walk outside at home with these temps so why would I do it here?
This week, I focused on the landscaping, appreciating the green and the bushes that are starting to bloom with bright pink flowers. I've known they use shells instead of mulch here, but I really noticed that this week.
It's fun to see the various properties I've only seen while driving. I've noticed some I didn't know were there because they're not as visible from the street. Several new buildings are going up.
Over the years, they've greatly improved Gulf Blvd, adding walking and bike lanes on both sides of the road. The only problem is, some workers think it's OK to park there, even though signs clearly state no parking on the right side. There are also lots of crosswalks which make getting around a lot safer.
Eating
We decided we'd been too strict with how much we eat out at night. So, we went out three nights this week and yesterday for lunch. We are in danger of not getting to our favorites more than once!!
Yesterday was not the best day to eat in an open-air restaurant but we'd discovered a Caddy's at John's Pass and wanted to try it. Not too smart of us. I ate lunch in my winter coat next to a heater!!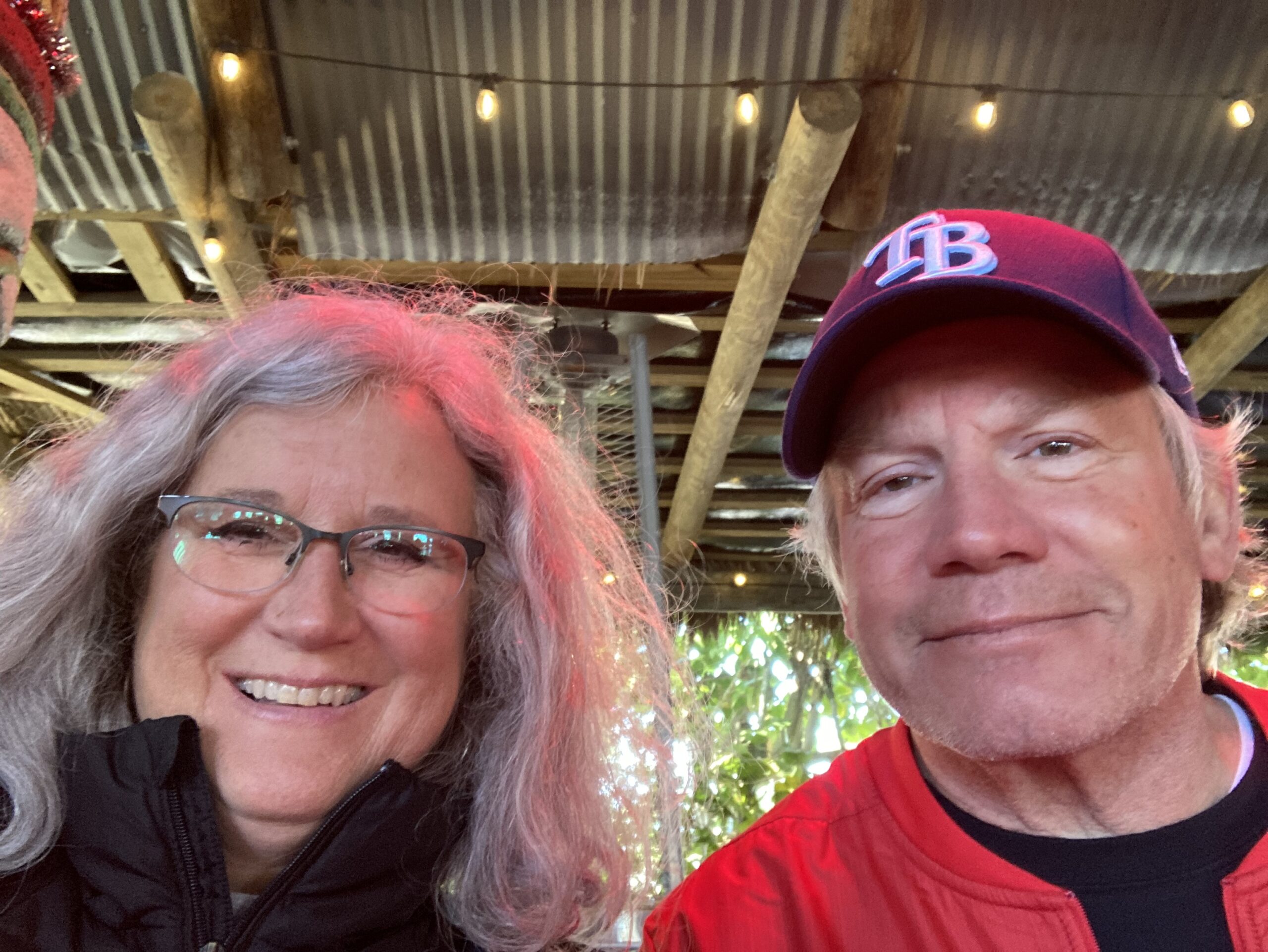 I said I would tell you in this post how all the spices we bought our first week here ended up saving the day. We had planned to have chili our first Sunday. I thought I had bought all the spices we would need but when it came time to make the chili, I realized I didn't have chili powder. How can you make chili without chili powder? Well, I was able to take the spices I did have and come up with my own chili powder, based on something Tim googled. A happy mistake!!
Extra
We didn't realize our granddaughter had a dance recital until the day it was scheduled. However, we have been able to live-stream her dances lately and so we did that. We could watch her on TV. We had to pay for this one but it was much better quality than others we've tried and even had many closeups, so we could actually see her. It's nice they do that for snowbird grandparents!!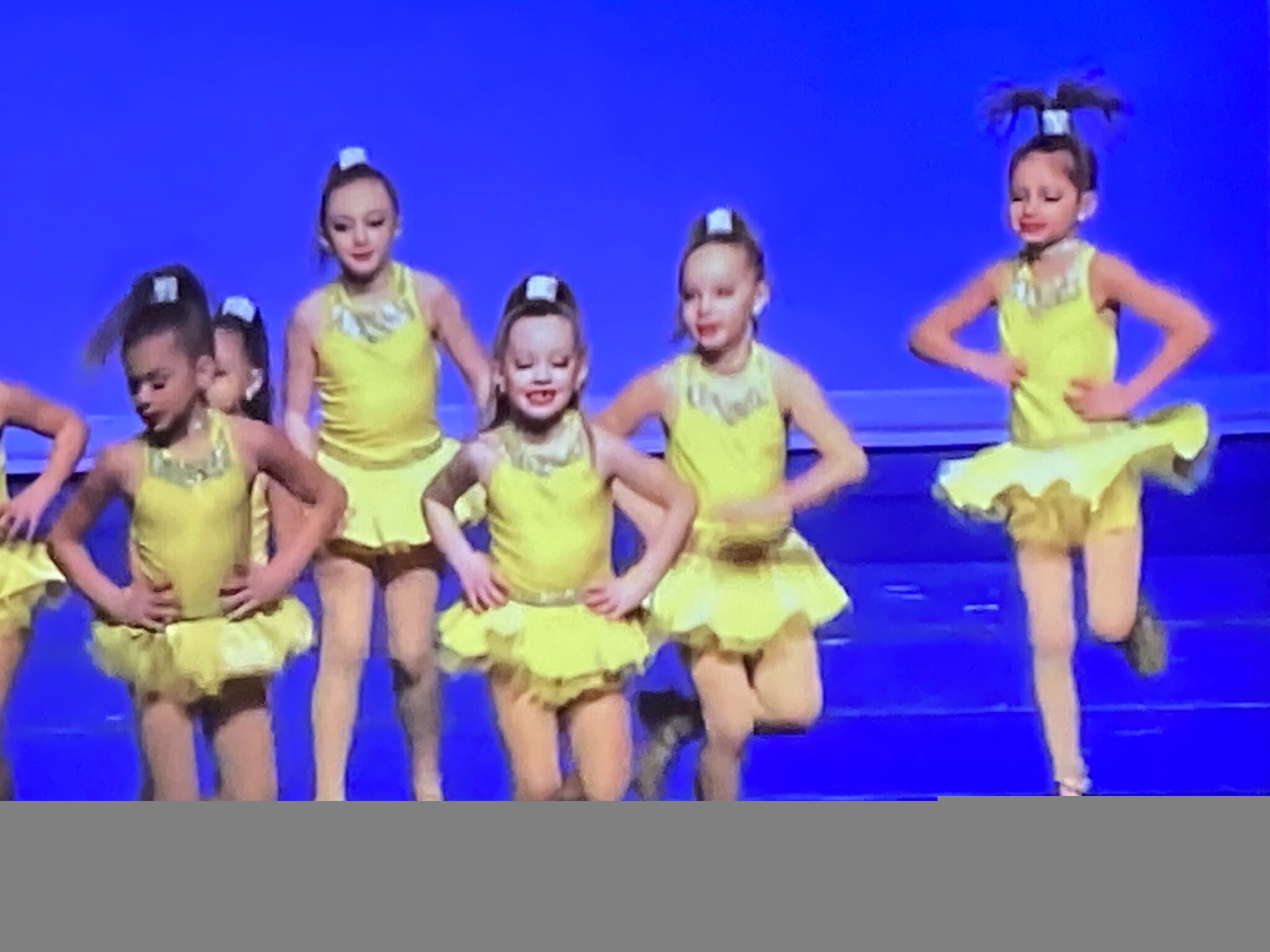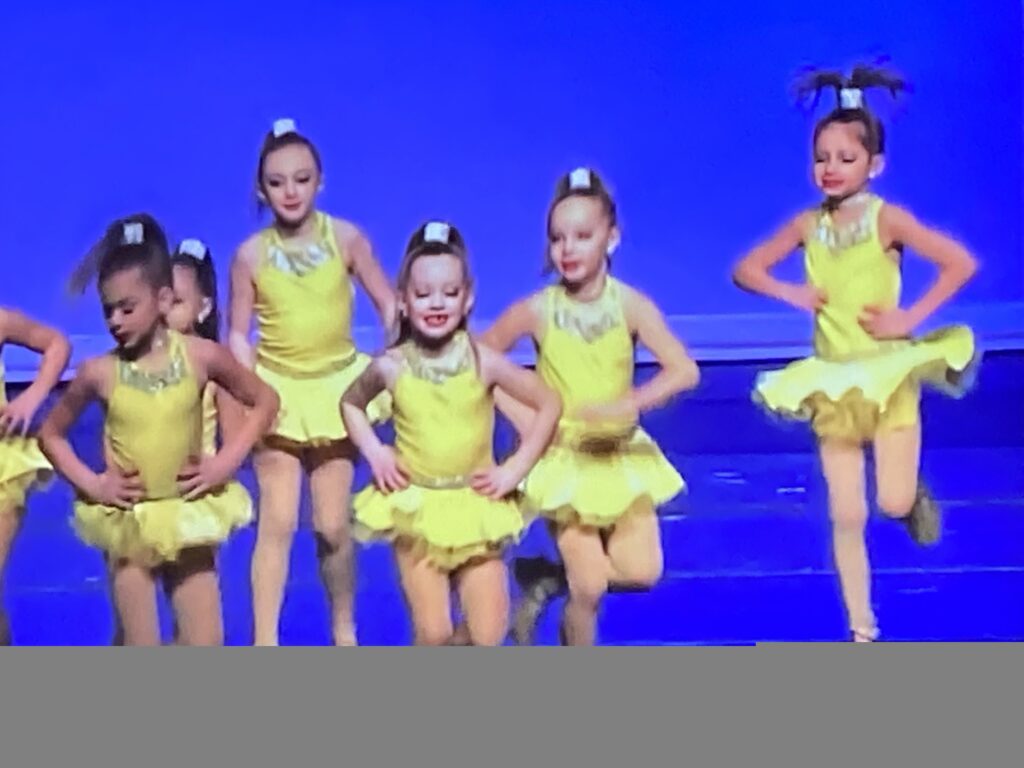 I also finished my sweater and have started another one. Even though I bought six new cross-stitch patterns the other day, my stitching mojo has been gone. When I finally get around to posting about my 2021 accomplishments, you'll see that I didn't make one single stitch in December. I also haven't done anything here. I can't explain it. At least I have another knitting project.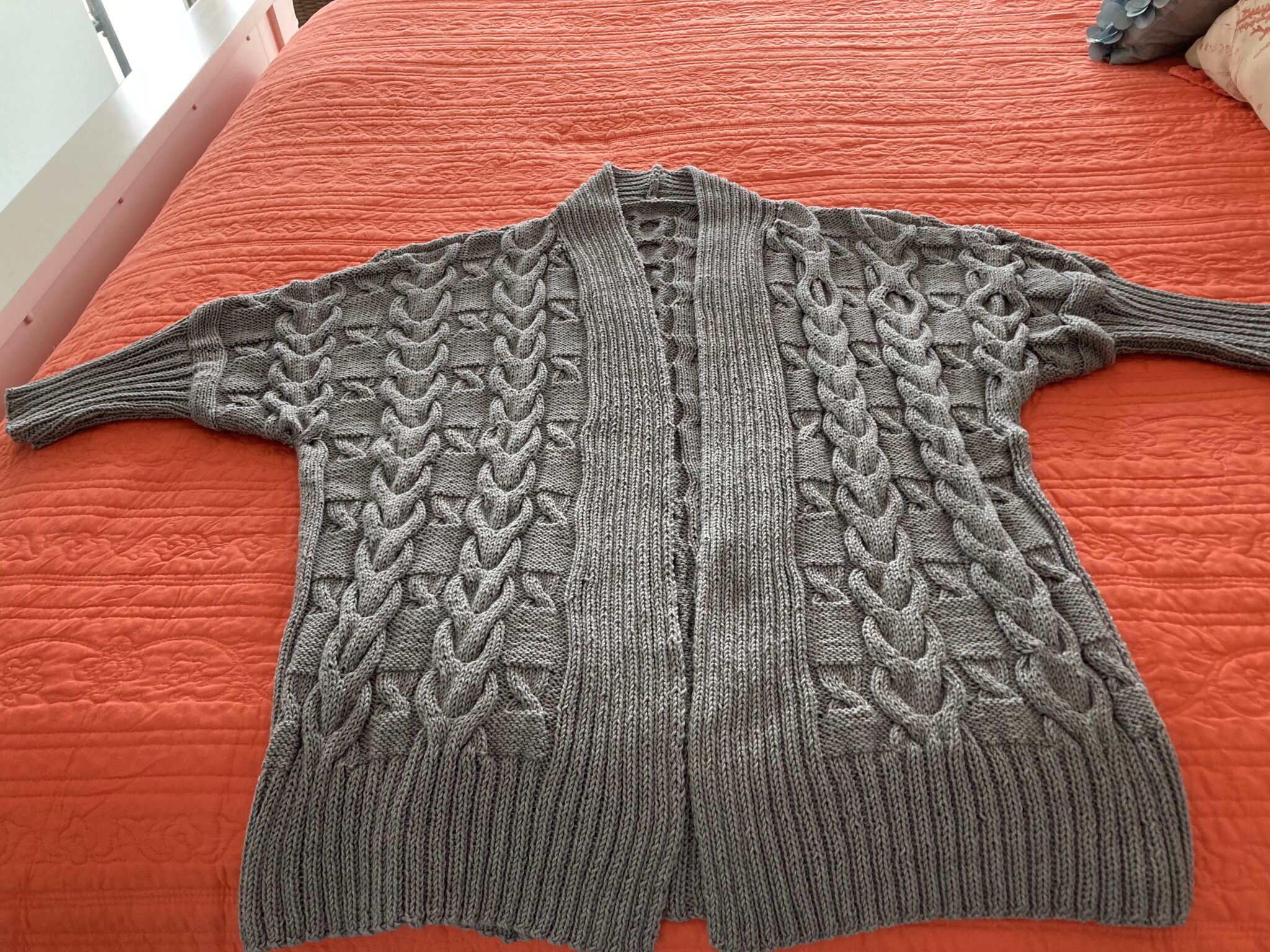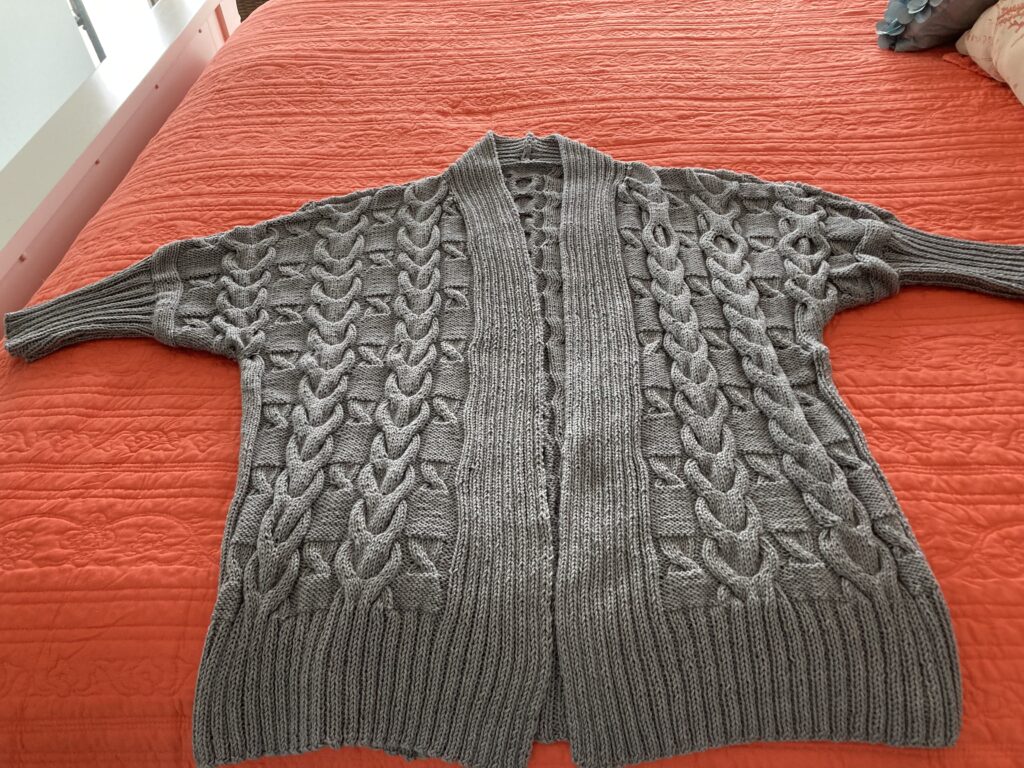 Next door to us are these pretty nice townhomes. I see them every day from our bedroom window. They appear to be three stories plus garages on the lowest level. They definitely look like something I would like. I decided to look them up online. No wonder I like them; they're million-dollar townhomes!!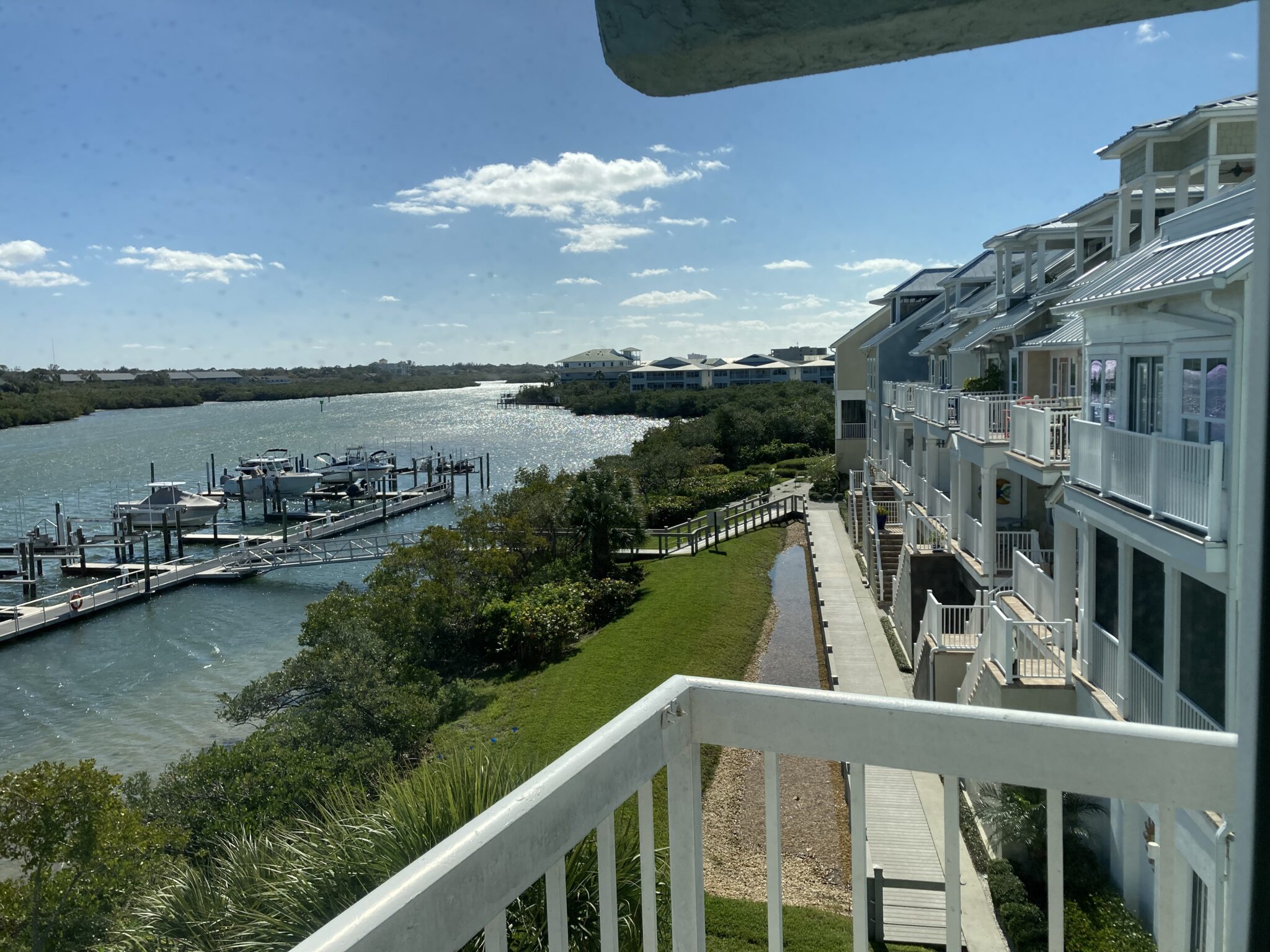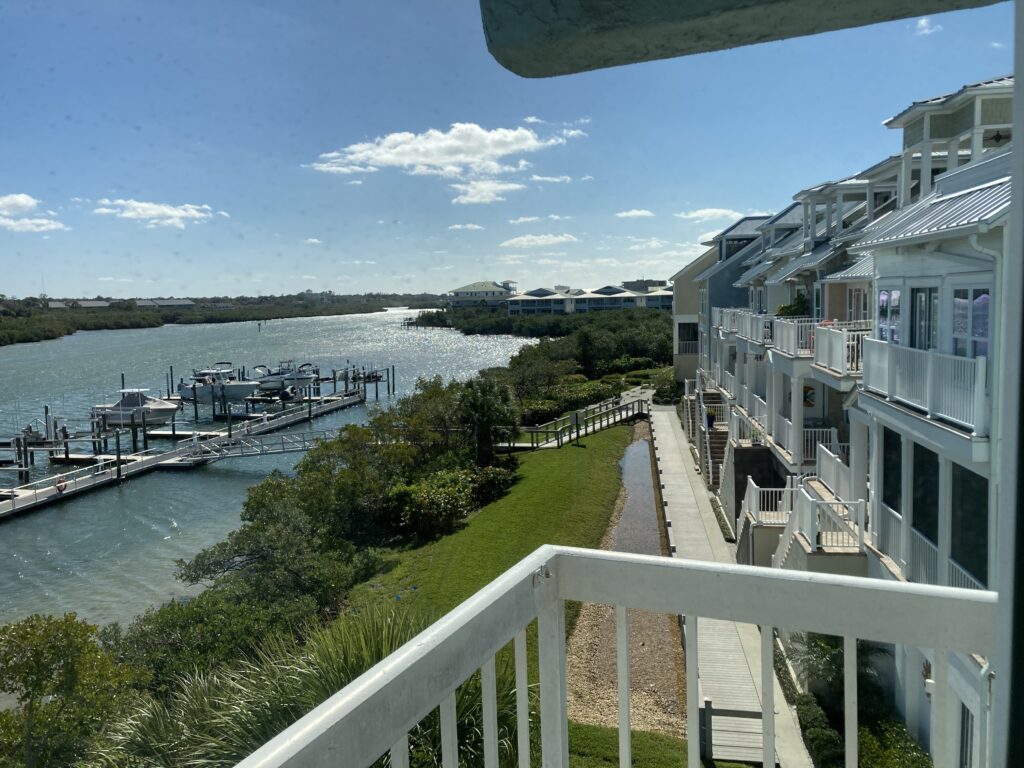 Two weeks to go. These three weeks have gone quickly; I expect the last two to fly by.