Wow, it's hard to believe we've been here four weeks and only have one more week to go. I expect this last week to go quickly as we try to cram in everything we haven't done already. You feel like you have so much time and then voila, it's the last week.
Vacation vs. real life
This week has seemed more like vacation. I think it's because the weather improved greatly and we did things that were more vacation-like. That's good, because we were due for a little bit of vacation.
I made it to the beach!! I love the beach but I'm afraid I'm kind of a fair weather beach fan. Even the day I went, it was a little breezy from the south, so I was glad I chose to go south first. I enjoyed the walk back much more. See, I always wear a cap because it holds my hair up and shields my face from getting too much sun. But when it's windy, I have to worry about it blowing off. I even use bobby pins to keep it in place, but I can still feel it shifting as the wind catches it.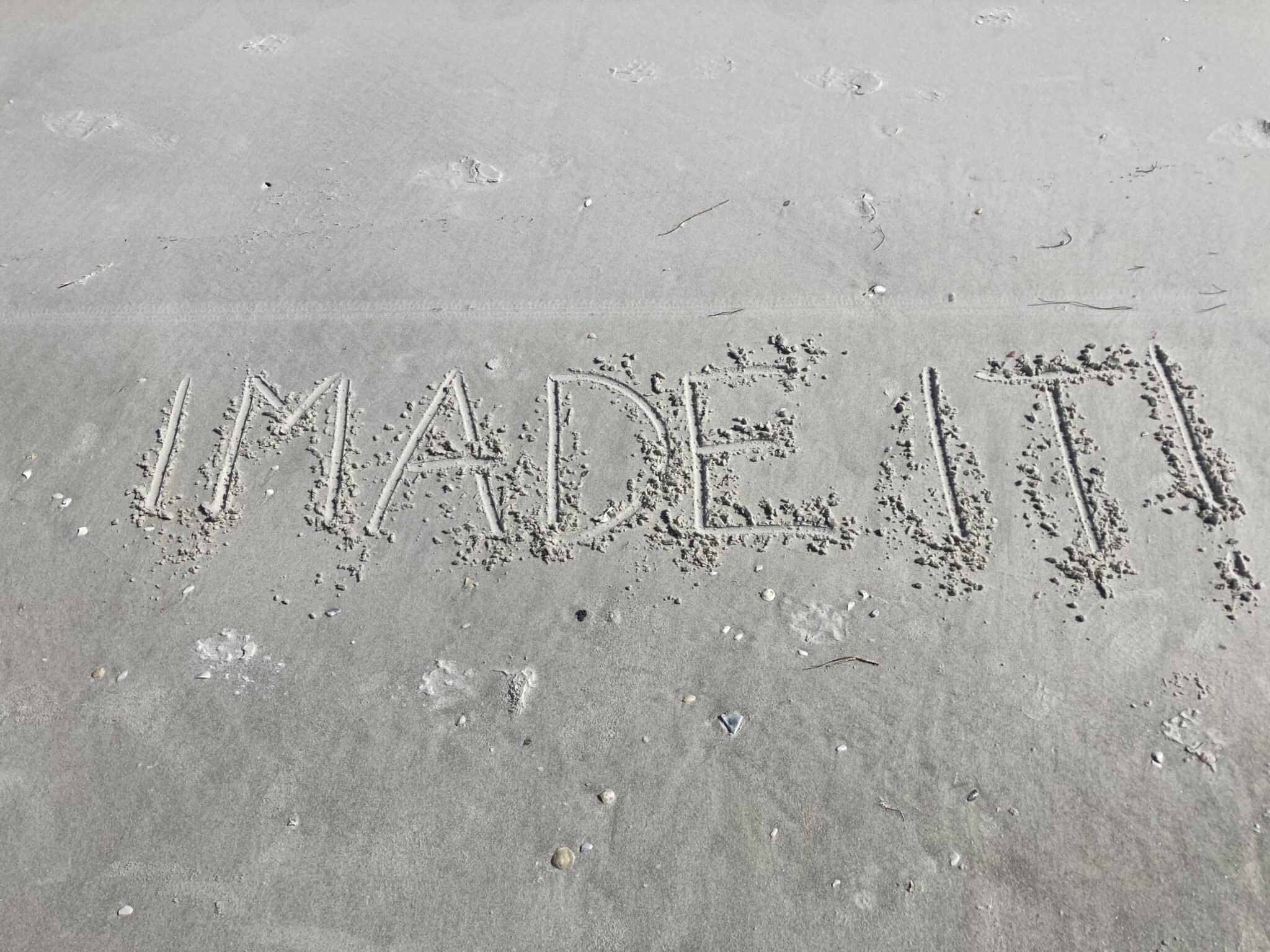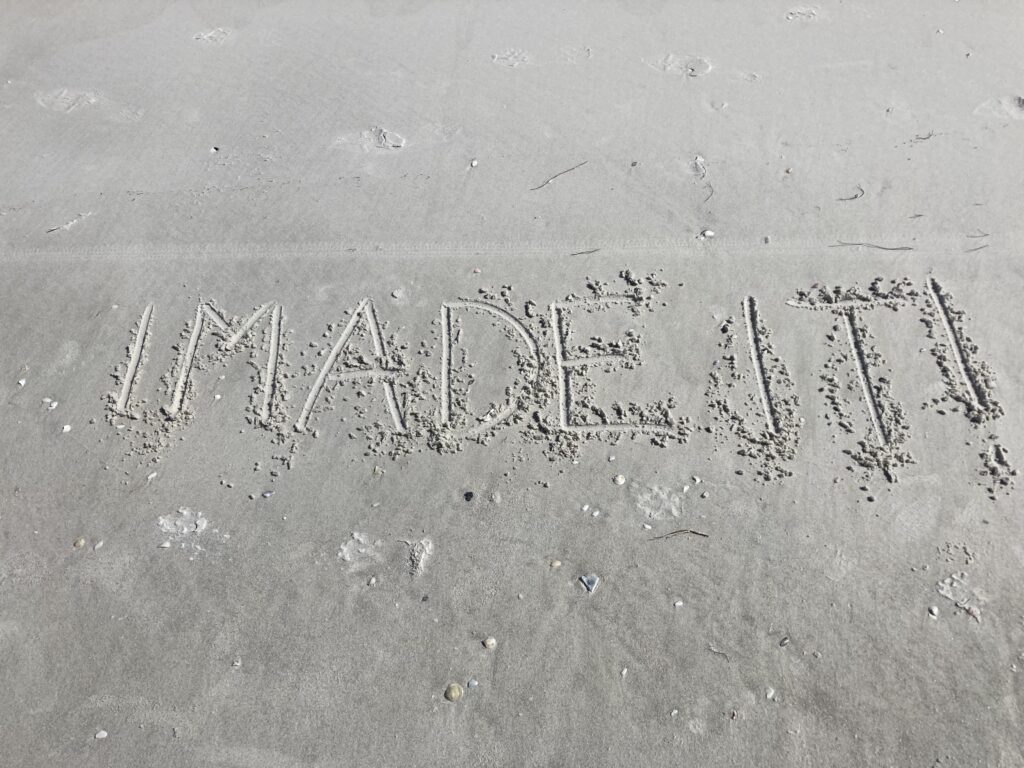 Most of my beach scenery was new but I could definitely recognize some of the buildings as I got farther south. The building with the bright blue windows has become my landmark for a little over a mile. Coming back, however, I hadn't determined my landmark so I missed it by a lot. When I got out to Gulf Blvd, I recognized where I was and immediately went back to the beach to finish my walk. Now I know what to look for. The weather's cooling off. Even if I have to wear a sweatshirt, I will be out there again!!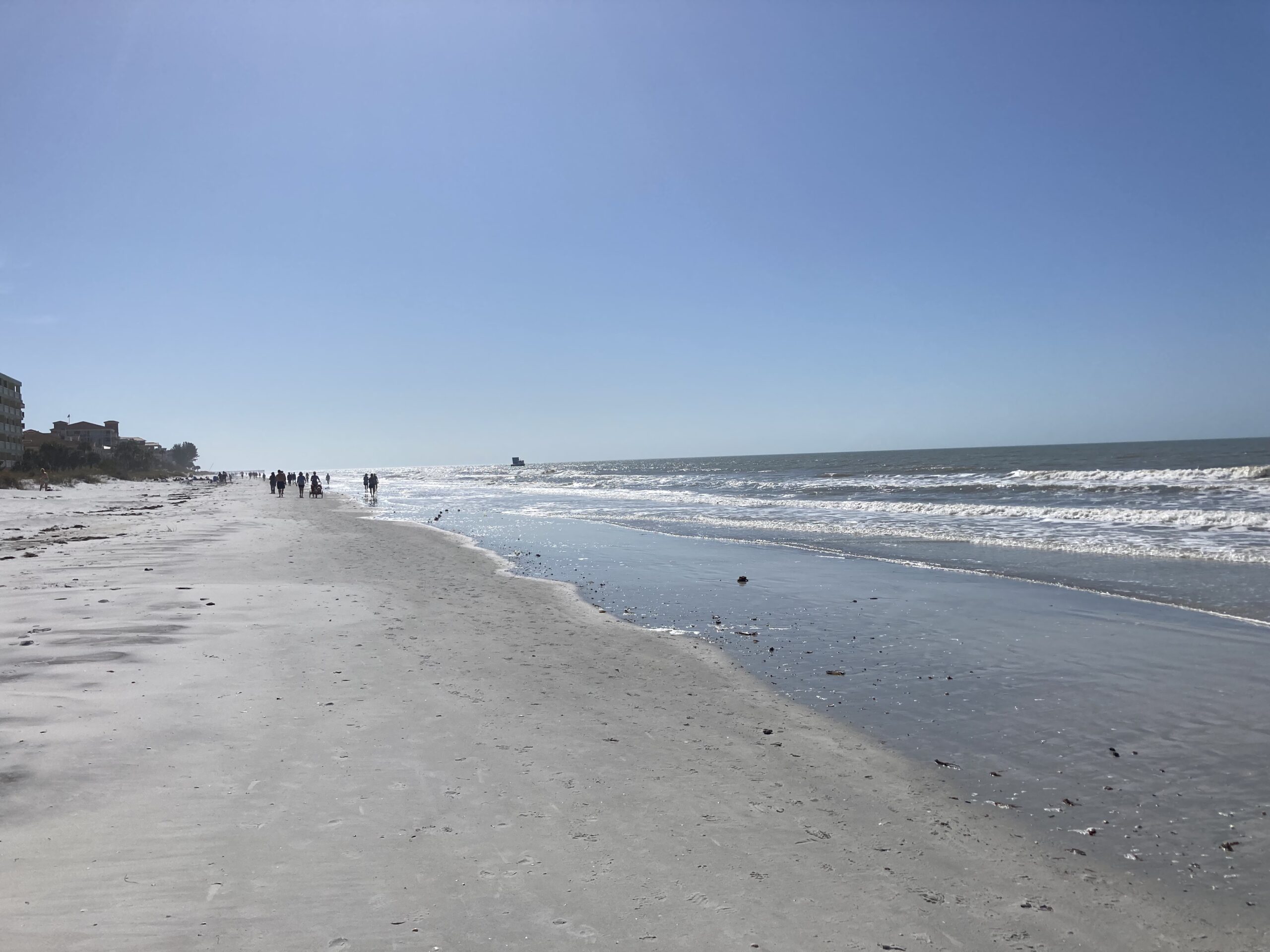 I had time at the pool on two days. Things are so different from when I was coming down here twenty years ago. We would be out on the pool deck by 9:30 and stay out until 4:00. Now, I go out for no more than two hours. I might stay longer but this pool isn't very big and one side gets shade around 1:30. Since I walk in the mornings (and usually get a late start), I don't get out there until noon.
I'd like to sit on the other side, but I think everyone's been waiting for the nice days, so all the chairs on that side are usually taken. Plus, everyone's so chatty and loud, which is not my thing. There was a woman in the pool yesterday who I swear talked non-stop for an hour. And of course, they were standing close to my chair. I told Tim these old guys acted like junior high boys – loud and stupid. Again, not my thing. I think a good share of them were leaving today. But it's cloudy.
Routine
We haven't eaten in the condo as much this week, but there are still dishes to wash. The kitchen here has a big sink and I'm used to two smaller sinks. I don't like doing dishes in this sink. I wonder if people with these sinks use a tub or maybe they don't do dishes at all? At first, I thought I would like it. Now, I'm ready for my sinks.
I do love my reading nook though. I'd love to have this type of chair at home. Tim thinks I should look for one. I'm not sure we'd have enough room though.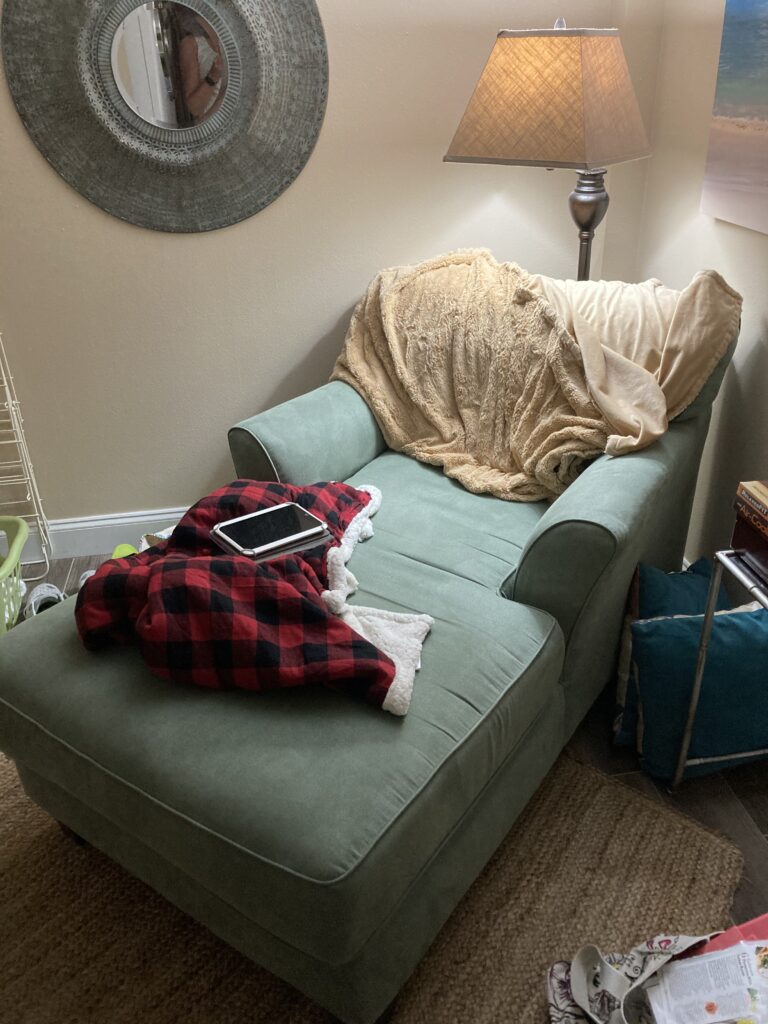 I do miss making cards. I've made a few more alcohol ink backgrounds but I need more variety in colors. I will be ordering more. I also have another virtual Stamp Joy in March and had to order my supplies in late January in order to get a discount. I've also managed to order a few more things. Thanks to Mary who's getting our mail and watching the house. I might have an online shopping problem!! 😁
We did stop at the UPS Store this week to ask about securing a box there if we want to forward our mail next year. The shortest amount of time you can rent a box is three months, at a cost of around $100. I checked the post office and it's pretty much the same. So, we have to decide if getting our mail here is worth the cost.
Day trips
We did take a trip this week. We went to St. Armand's Circle in Sarasota. One of my favorite stores – Fresh Produce – isn't there anymore. It's so disappointing because this is usually my only chance to get to a store that sells Fresh Produce clothing.
But there were some new stores too, most notably Salt Life. We became fans of Salt Life stuff a few years ago. We each have a sticker on our car windows (see my featured image in last week's post). Initially, Salt Life stuff was tough to find but now you can find it in most of the beach stores. This store was great as it had so much to choose from. Tim bought a long sleeve t-shirt and I bought the softest hoodie sweatshirt.
I love taking this trip because then we can go over my favorite bridge in the whole world – the Sunshine Skyway. I don't know why I'm so enamored with this bridge but I love it. Just think about what it took to build it and I love the way it looks like sailboats at the top.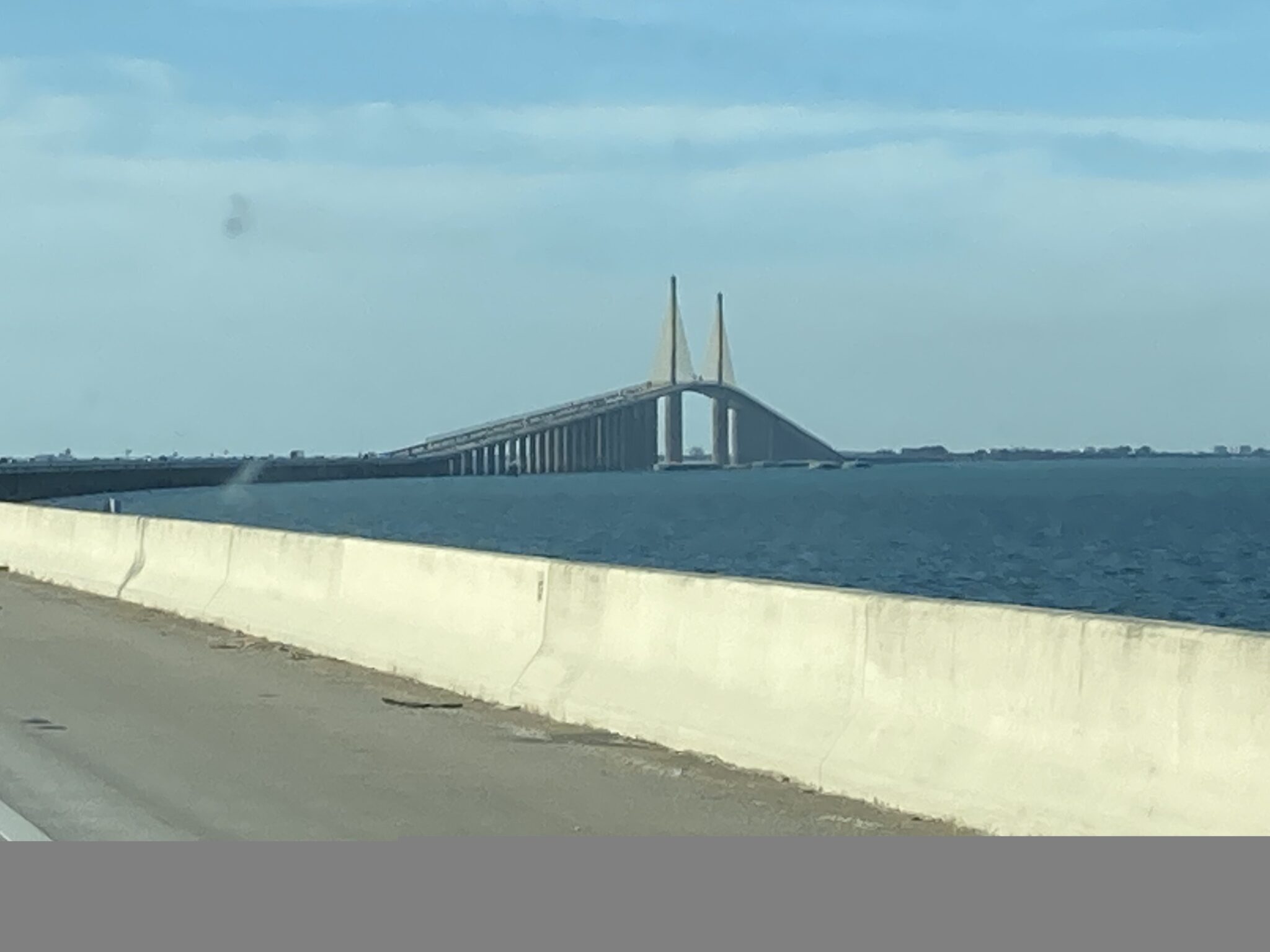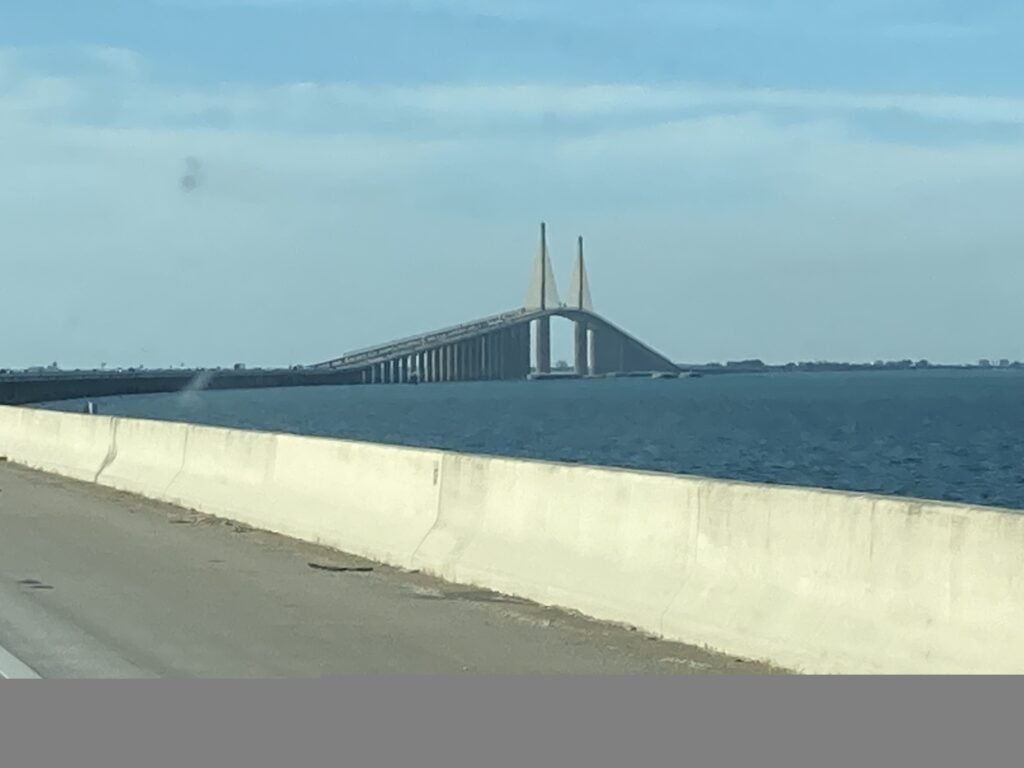 The downer of the day was getting a parking ticket. It was entirely my fault, but it seems there should have been some discretion. We had to use a pay station and I entered my license plate incorrectly. Instead of DME003, I entered DME03. Wouldn't you think the parking attendant could make the connection? They also included what they called a parking "waver" you could use this one time, but you had to do it in person!! How do people from out of town do that? I sent an email the next day, but not surprisingly, I haven't heard anything from the City of Sarasota. I paid the ticket today. $25.00!!! And after I'd already paid $4.25. Lesson learned.
Walking
Including my beach walk, I walked four days this week. It's starting to feel normal again. I'm adding distance and my pace has improved. Guess I'm not gawking as much now. My beach walk was slower but still not bad. And I stopped a few times to take pictures.
The temps were much better and I could actually wear a sleeveless top, which is the way I love to get some sun. At home, my summertime walks are just enough to give me a little color. I finally look like someone who's spent time in Florida.
I also took pictures so you could see what I see every day on my walks. When I walk north, there's an area called the Narrows, because there's not much land between the intercoastal waterway and the Gulf.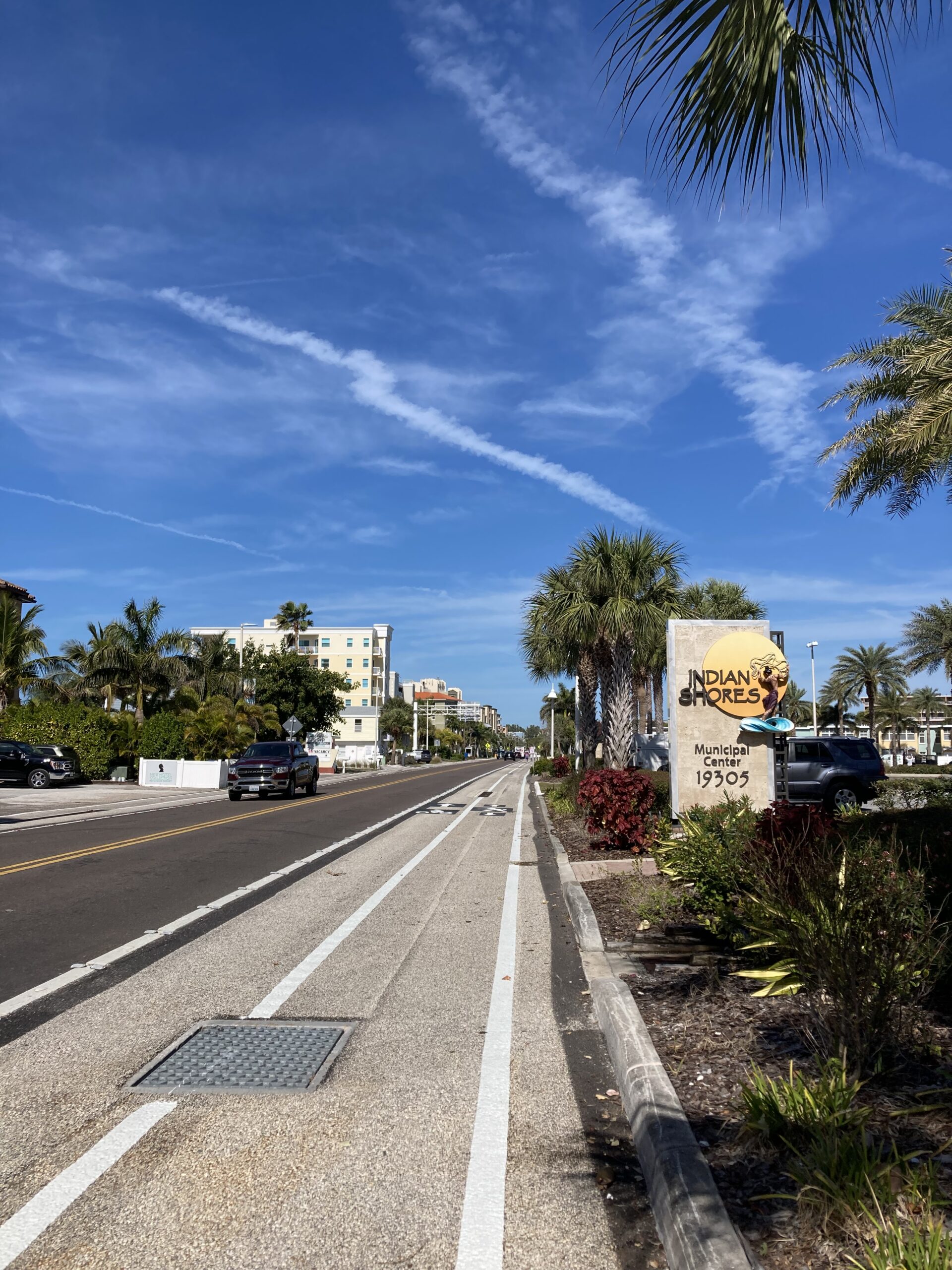 I've talked about how my walks don't vary much down here. I thought I'd show you how my home and Florida routes compare. When I'm home, my goal is not to walk anywhere I've already walked. If I'm on the same street, I walk on different sides. I don't even leave and come home the same way. I do at least walk on both sides of Gulf Blvd, but there aren't really any options to veer off the main road, at least where we are now.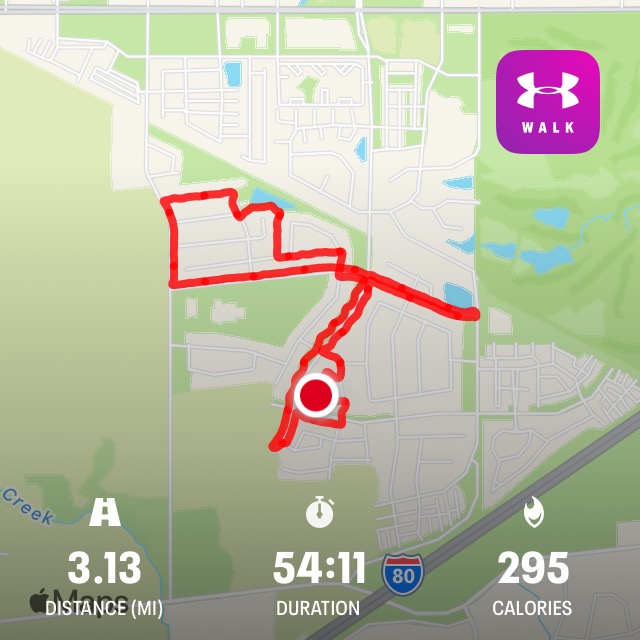 Extra
Last week I showed you my completed knitting project and thought this week I'd show you how it looks on me. Excuse my attire, as I had just returned from a walk!! The yarn is very soft and I think the sweater fits great. As I look at these pictures, I see some glaring errors. How did I miss those???
Here's to our last week. I'm trying to soak up everything I can. Tonight we're going to a place called Beach Pizza, recommended by my blogging friend Pat. This week is also our last chance to go a second time to our favorite restaurants. And then we have to think about packing up. 😢