I wouldn't normally post twice in one day, but today it's snowing, and I have to write about it while it's fresh in my mind.  It's funny how I view these snow days differently than when I worked.  When they forecast the snow for today, I was actually excited.  You see, this is one of the things I couldn't wait for my first winter of retirement – a day when I could just stay inside, watch it snow and feel bad that all my friends still had to go to work.  Does that sound kind of mean?
But it didn't snow that much my first winter.  Bummer!!  And even this winter so far, it seems it either snows very little or only at night.  I want a real snow day.  One where it snows the entire day and I can watch.  One where I don't have to stress over how I'm going to get to and from work.  Believe me, I've had plenty of those.
I remember one of those snow days, possibly my last winter working, when it took me 4 hours to get home.  It normally takes 30 minutes.  I can't describe the feeling of relief when I drove into my garage that day.  It was 8:00 at night, I was hungry and I had to go to the bathroom!!  I was so thankful I had my Murano to get me through as I drove around people in their cars not meant for this kind of weather.
When I got up this morning, I expected to see it snowing.  They'd predicted a challenging commute this morning.  Everything was normal.  Sometime around 9:00, though, it did begin snowing.  And by 10:00, it was coming down steady and starting to accumulate.  Tim doesn't work on Mondays (when he gets his day off, that is), so he was home today, and he promised he'd take me to JoAnn's Fabrics.  And he needed to get gas in his car before work tomorrow.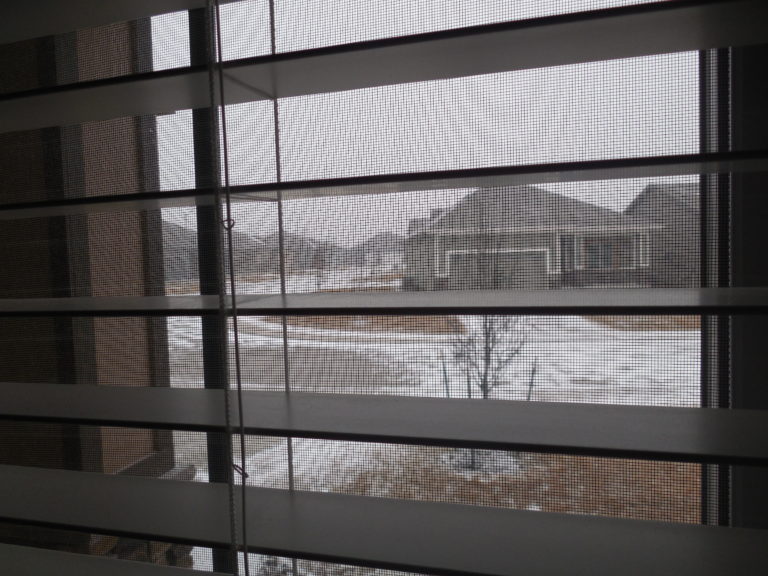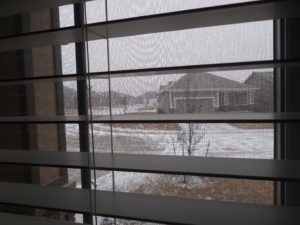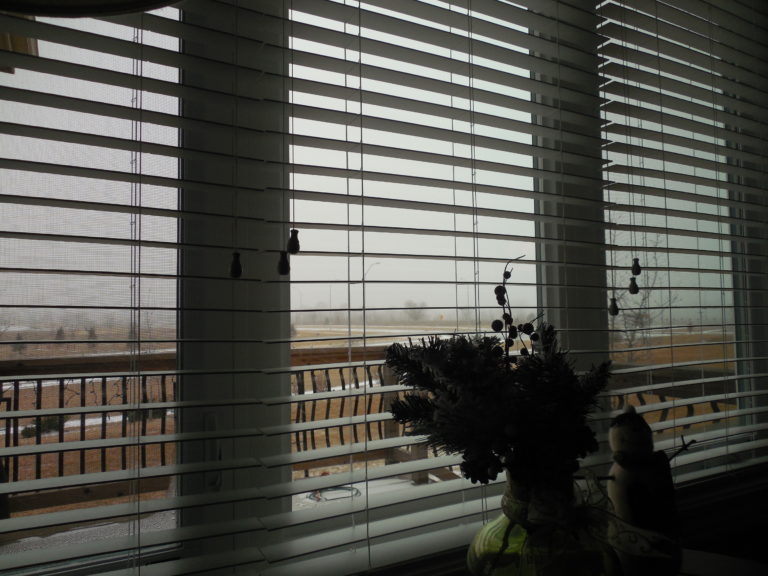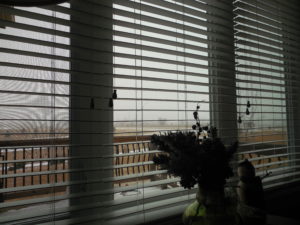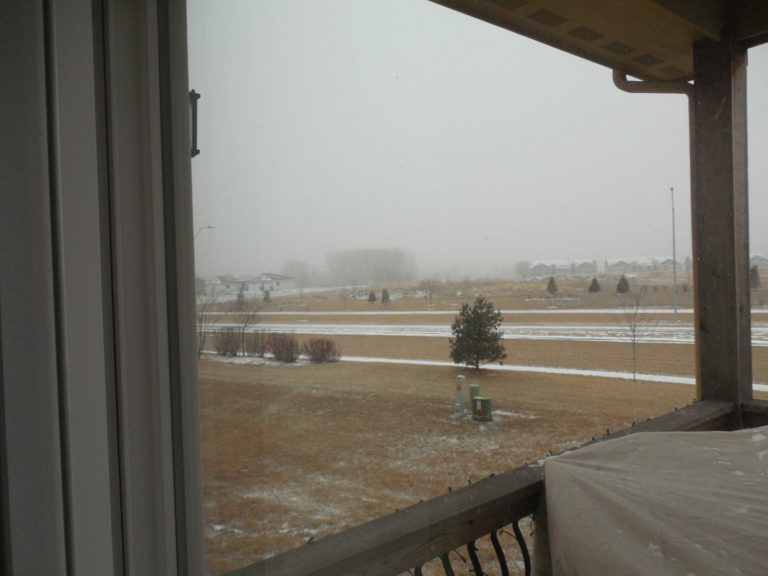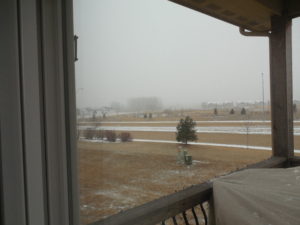 At 11:00, he was still game so we took off.  We had to take Tim's car because he needed gas, but normally on a day like this, my Murano would be the better choice.  Tim's car is a Mustang, with rear wheel drive.  Yes, one of those.  The roads were already getting bad but we didn't have to go far, so we figured we were OK.  He was hungry, and we decided to stop at The Other Place (fortunately, on the way to JoAnn's) so he could get a tenderloin.  (For those of you that don't know, we conquered the Iowa Tenderloin Trail last summer.  One day I'll post more about that.  The OP was one of our stops then.)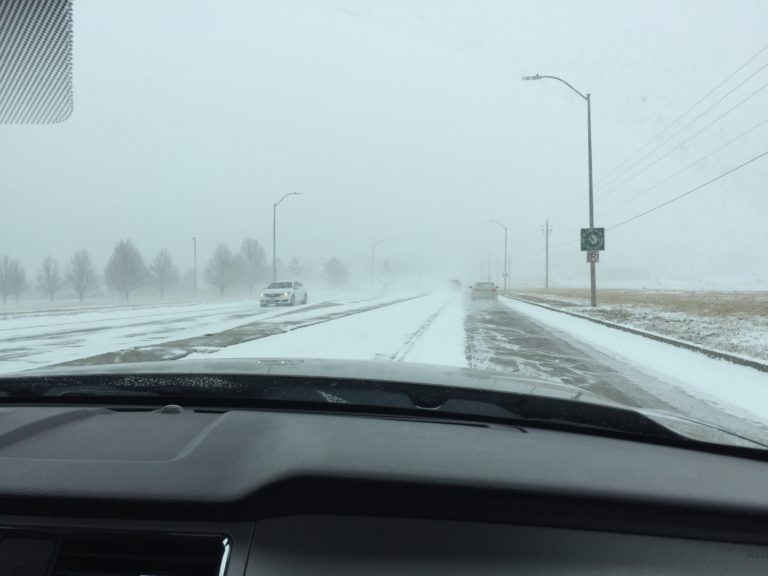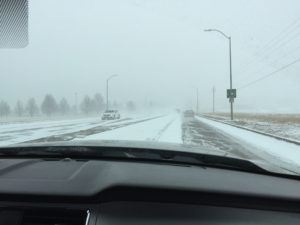 They opened at 11:00 and we were the second ones there.  By the time we left, the place was getting busier with the lunch crowd, and the snow was still coming down.  When people came in, they weren't looking very happy.  I'm thinking, we don't even need to be out in this, yet here we are.  Are we crazy?  But you know, sometimes you need to experience a snow day, not just watch it, especially if your trip is short and you can be home soon.  Right?
If you think I'm leading up to something, I hate to disappoint you, but I'm not.  The roads were definitely worse, but we didn't see any problems.  Some people were spinning a little but no one was getting stuck.  The snow plows were starting to come out.  It was slow going but we made it to JoAnn's, which wasn't busy at all.  Then we stopped at Casey's a mile from our house and filled up Tim's car.
While we had no issues, it was one of those days when you have to keep your defroster on high and the car gets extremely warm.  It's a choice between a comfortable car or a windshield you can see out of.  We chose the windshield and even with the defroster doing its thing, we had ice buildup on the wipers and couldn't always see that great.  I was very excited to get home, so I could start enjoying my snow day.
We technically live in a townhome (even though our home is detached), which primarily means we don't have to mow the lawn, shovel snow or water our lawn.  That makes days like this even better.  We just sit and wait for someone else to clear our driveway and sidewalks.  It's 5:00 and they haven't been here yet.  I'm not sure how much snow we have on the ground, but I'm sure the weather people will tell me.  It has died down, though, so I think this snow day has come to an end.  Well, obviously not for everyone.
Experiencing it just a little bit reminded me it's better to be sitting in my favorite reading chair, watching it come down and not worrying about it all.  I think I'll make clam chowder for dinner.  A snow day is also a good soup day!!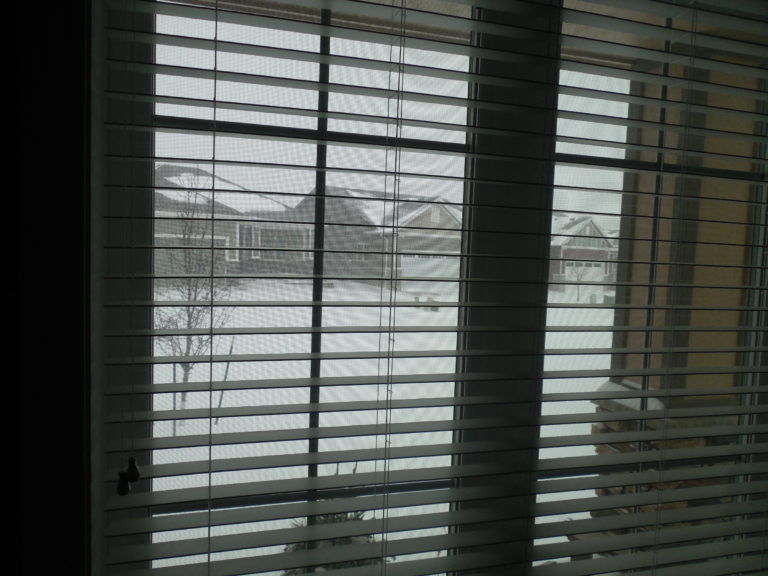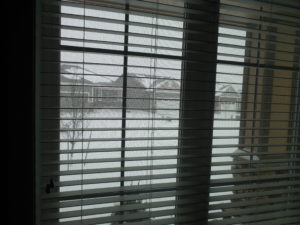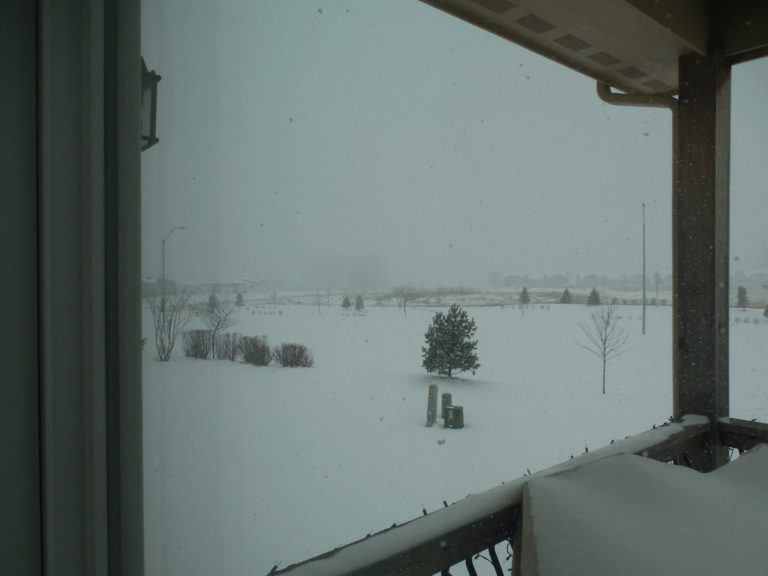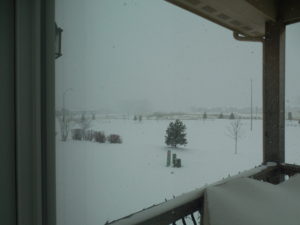 Note:  I just heard there was a 70+ car pileup on I35 around Ames earlier this afternoon.  That's definitely the downside of days like this.