Ahh, retirement. Who would have guessed it would be the best time of your life? Even with all the challenges over these last six and a half years, I still love the joy that comes with retirement.
So for October, I'm sharing some of my past posts on Retirement, as well as Adventures, since I see them as a byproduct of being retired.
Adventures
Tim and I aren't quite as adventurous as other retirees for a couple of reasons. First, Tim has only been retired for two years. Second, there was a pandemic. We are just getting back to thinking about what kinds of things we want to do.
I don't post much about the time we spend with the grandkids; I tend to leave that for my personal Facebook page. But Tim has gotten them hooked on fishing, so we try to schedule as much time as we can for that. Surprisingly, the most popular place has become the neighborhood pond not far from our house. The only problem is they are so involved in other activities, it's challenging to find time to spend with them, especially at our house. But we typically fit in at least one summer visit.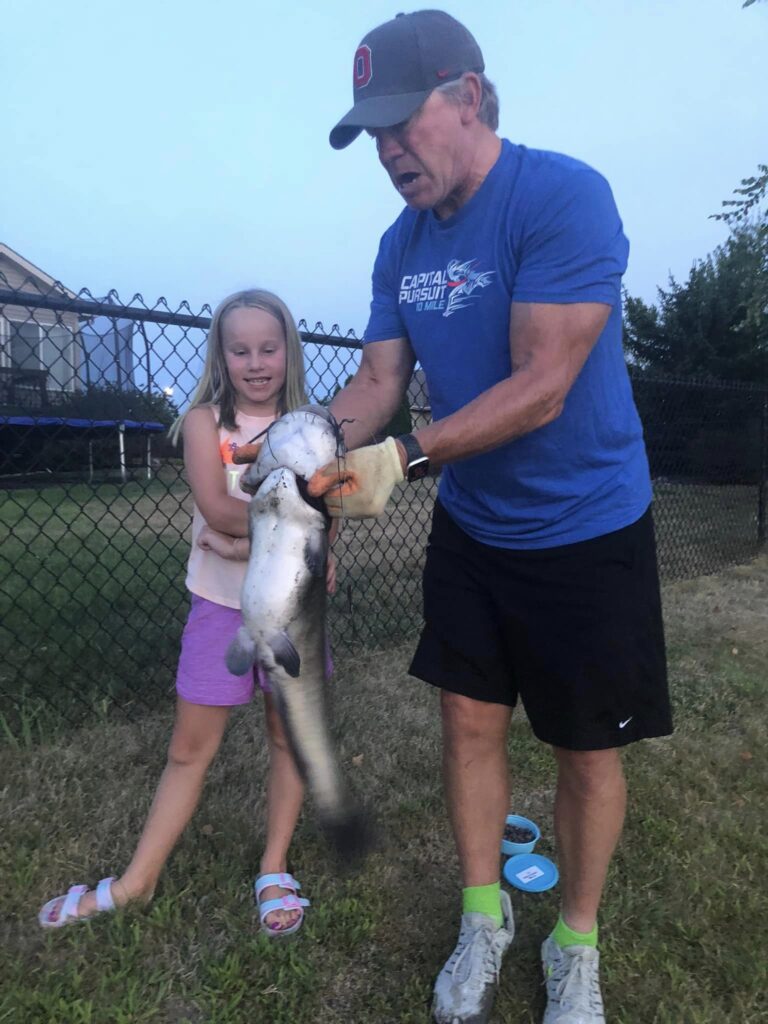 Other Adventures to note:
Retirement – getting started
I think it's typical for a retiree, especially when your spouse is also retired, to have a hard time remembering what day it is!! Any of you experience this? Read What Day Is It Anyway? Also, did you have a favorite day of the week when you were working? What about in retirement – My Favorite Day of the Week?
Since I was the first to retire, I had lots of time to myself (with the cats, of course). So, I wasn't sure what it would be like when Tim finally retired. I began speculating about it in 2018 in this post – When My Husband Retires.
I also wrote Preparing for My Husband's Retirement about two weeks before he retired. But it was strange because he'd been off work with an injury for most of the previous year. That I wasn't prepared for.
As part of this preparation, I created a questionnaire we could both complete that would help us align our expectations. It was actually a good exercise and I share that questionnaire in my post. Check it out if you're currently thinking about this.
When you first retire, establishing a routine is important. But you also have to be easy on yourself and let it develop on its own. I think too many people think they have to have a set plan when they retire or they're afraid they'll get bored. I can honestly say I've never been bored!! You may ask yourself, Is There a Retirement Routine? Funny, as I reread this, I find my routine has become more defined over the years!!
One of my first posts was What I Don't Miss About Working. If you are, or have been, in the corporate world, I'm sure you'll relate to this. I still don't miss any of it!!
When you first retire, everyone talks about Keeping in Touch. I wasn't naive enough to think all of these people would actually do that. And I'm not very good at it. Social media has helped a lot with this, especially during the pandemic. I was pleasantly surprised when I was at a retirement gathering and someone I used to work with said, " I wished you were still around because I needed to talk to someone in your area the other day."
Retirement – loving it
I mentioned above that I never get bored. It's best explained in this post Why Retirement is Perfect for Me. I think it's also important to not feel guilty if you ask yourself, Do You Ever Need a Lazy Day? Yes, you do, so take it!!
I have to admit, my only struggle during retirement has been how to manage my hobbies. Goals – Deeper or Wider? discusses that. I think since I wrote this, I've managed to avoid any new hobbies, so I guess you could say, I've gone deeper.
One thing I've noticed is how I think about holidays, prompting me to write Do Holidays Lose Value in Retirement?
About a year ago, after postponing it for a year, I was asking myself Am I Ready to be a Snowbird? I appreciated all the feedback I got from my readers. And while I won't link to them here, I did write several posts in early 2022 about our experience as snowbirds. We enjoyed it so much we're going back again, this time for six weeks. We learned a lot from that first year, so I'll update you as we plan for 2023!!
Helpful Posts
While my goal is not to try to tell people what or how to do things, I do like to be informative when I can. So, if there are questions I have myself, I wonder if others might benefit from the answers too. Here are a couple of those types of posts.
And last but not least, A Retirement Milestone. It's a summation of my first five years of retirement.
Hope you enjoyed this look back and could find something of interest. Only two more months to go in this Fifth Year series!!