I'm a reader. I've always been a reader. Except maybe when I was in college because I felt like I had to read so much for my classes, there was no time to read for fun.
I especially like to read outside. On my deck, on my front porch, on the beach, by the pool. I can't imagine not reading.
As part of my Year of Retired Introvert series, here is February's edition. Books.
Book Club
My first post about books was about my book club. We've been together since 2008 and while members have come and gone, our original group is still intact. We currently have 8 members.
Our name is A Novel Group. Catchy, huh? We have a Facebook page where we schedule meetings, any other events, rate our books, maintain a list of all the books we've read from the beginning, and can just communicate in general about book-related topics.
For my original introduction to the group, read this post. You can also see what we read in 2017. Doesn't that sound like a long time ago? In this post, I included a picture of our group. Here's an updated picture that we just took last fall for our Facebook page. It took us a while to get it because we hadn't been able to get everyone together for so long!!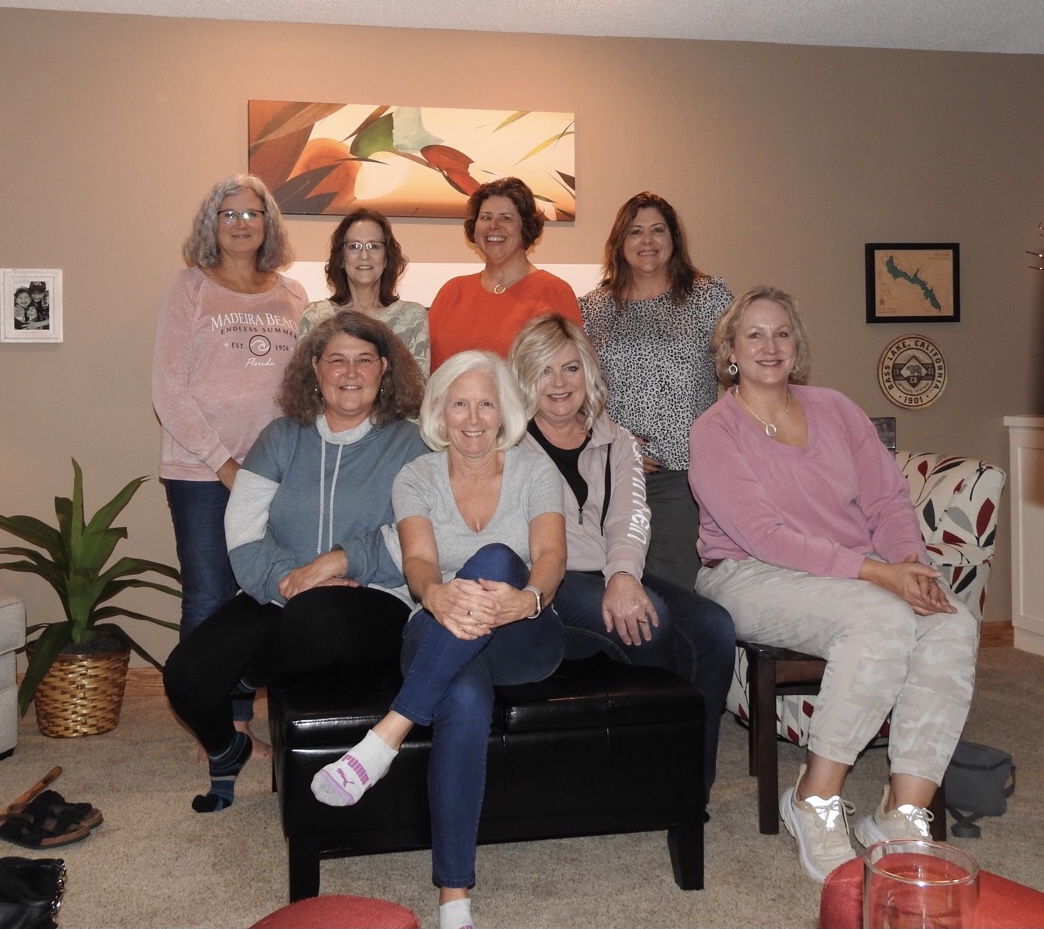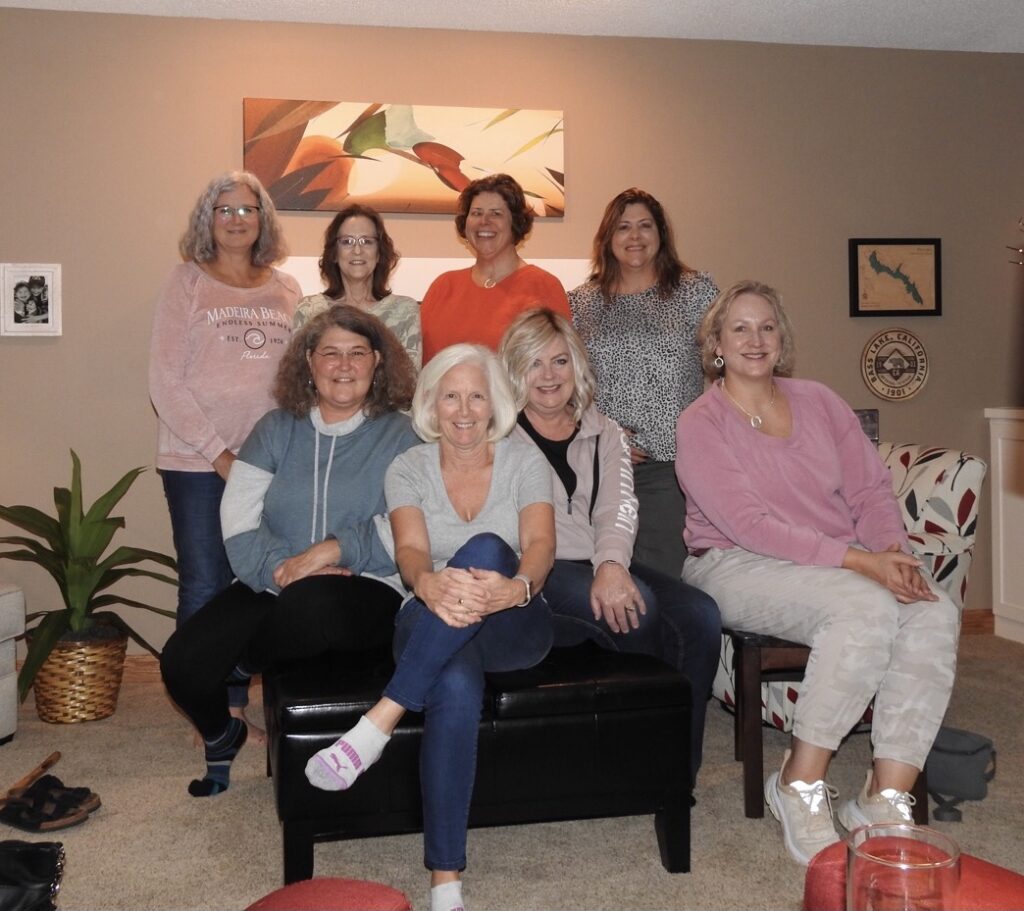 Favorite Authors
I had intended to write multiple posts, each focusing on a different set of my favorite authors. Whoops!! I only wrote the first one! Guess I'll move that second one to the top of my to-do list.
Anyway, like most people, I have favorite authors that I consistently read. I watch for their new books to come out. So, here's the group I wrote about first. I started with only two of my favorites. I promise to deliver Part 2 sometime soon!!
Book reviews
I can't call what I write actual reviews. I prefer to point out the books I liked reading and the books I didn't like. I could never be a professional book reviewer!! Here are some posts where I attempted a review.
A Couple of March Reads focuses on two books from our book club reading. There was a follow-up to the second book and while I said I had preordered it, I never got it!! So, I do need to check into that.
Book Review – Beyond the Cabin is by the wife of my husband's friend from college. This book was actually her second one, and I've since gone back and read the first book, which I didn't like quite as much. There's also a third book I need to check into.
It's too bad I buried a great salad recipe within a book review. I did it because I made this salad when my book club came to my house for one of our meetings and we discussed this book. The salad got rave reviews, the book not so much. However, I loved the book. So much that I read all the rest in the Don Tillman series. I mentioned there would be a movie about this book coming out in 2019, but I don't recall ever seeing it. As of last summer, it seems there are still plans to make the movie.
Even if you don't care about the book, please check out the salad. 😉
Reading Challenges
I started the Goodreads Reading Challenge in 2017 but didn't reach my yearly goal until 2019. I've since reached or surpassed my goal every year. This year I decided to up my goal to 40 books. I'm off to a good start but unlike previous years, I don't have specific books in mind. We'll see if that affects my ability to meet my goal.
Reading Poll
I also put out a poll, asking my readers to indicate how they read these days. How Do You Read? provides the results. See if you agree.
You may have noticed that I have a seal at the bottom of my page these days. It indicates I contribute to What's On My Bookshelf?, where many bloggers include links to their posts about what they're reading. It's about time for me to add something new!!
Thanks for reading this month's walk down memory lane. I hope you found something you enjoyed.